About Me
I'm a 28 year old paramedic who is married to my best friend. We had our daughter, Kaitlyn Grace, at 30 weeks gestation due to severe pre-eclampsia & HELLP syndrome. She is a NICU graduate who is doing remarkably well! We are praying everyday that she continues on the path she is on and can't wait to watch our little miracle baby grow up!!
March 16

Hi Kaitlyn's Mommy! I'm sorry I never saw your comment, I haven't been on here in over a year! I am so happy your little preemie is doing well!! Alison was 2lbs 1oz and stayed in the NICU for a month. She is now 18 months and CRAZY! lol she is in the top percentile for weight now, but she's a little shortie. And she is mentally right where a non-preemie 18 month-er should be. I hope Kaitlyn is doing well and you are also!
January 16

we almost named our baby bailey grace, kaitlyn grace! cute name :) and a late congrats mama!
September 16

hey mama! I had my LO at 30 weeks 5 days. You have a peanut! Sophia was born at 3 lbs 9 oz but quickly dropped to 2 lbs 15 oz. She came due to an infection. I'm glad to hear she's doing so well! Sophia only stayed in the NICU for 26 days! I hope your LO gets out of her incubator soon! after Sophia got out of hers, she was home in a few days :)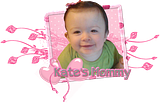 September 10

No feeding tube yet, they are thinking of starting that tomorrow. We are working on pumping for her so she can do breast milk. More updates to come!
Ashton*s Mommy
I have 33 kids and live in Myrtle Beach, South Carolina
September 10

My goodness thats all great news...I could not imagine the fear you went through. How long are they thinking they are going to keep her ?? Is she on a feeding tube and all that ? I am so happy for you guys that shes is a little fighter - thats so wonderful !! I will continue to keep up with your updats and her progress !! :)
Ashton*s Mommy
I have 33 kids and live in Myrtle Beach, South Carolina
September 9

Oh my goodness ! I am praying for you and the baby...keep us updated !!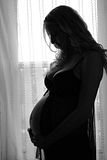 August 19

Thank you hunn!!! <3 Oh no, really?! I thought for sure that would happen to me, considering what a stubborn little baby I have LOL...Are you having anymore done? If so, hopefully she'll co-operate next time!!...My ultrasound tech had me lay on my side almost the entire session, perhaps try that?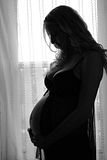 August 17

Thnx hunn <3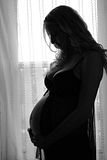 August 16

Oh really?! Well i'm sorry to hear that hunn...Everything has been very good for me so far thanks! I have an ultrasound tommorow, and i'm crazy excited! I'm really hoping to finally find out the gender! So far, everytime we've gone the baby hasn't co-operated...soooo...I'm hoping this time will be different!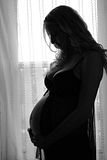 August 16

Thanks for the PT!!! I see we're due around the same time :D hows ur pregnancy been so far?
Mama McNeely
I have 2 kids and live in Bremerton, Washington
August 16

I keep seeing other profiles with profile pics like yours where it shows the week and a picture. Where do you get that?
August 5

Heyyy missouri. I used to live in St. Louis. Where abouts are you?