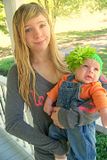 May 24

Yeah I was and I guess it didn't work too well lol. But I'm really excited to have one more. I find out June 6th what it is. Yay!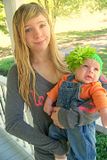 March 22

Yes! Another baby. Totally not planned. I'm still getting use to the idea.
June 21

Lol I'm seriously the same way. I really can't leave a store without buying something. It's horrible!! lol
June 21

Ah don't worry, I'm broke right now too sadly!
June 20

Thanks I actually got it from a girl who sells on facebook. <a href="http://www.facebook.com/ChloeChicBowtique">http://www.facebook.com/ChloeChicBowtique</a> I paid like $20 for it I think. Idk because I bought the headband from the same girl and it was like $26 total including shipping.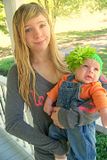 June 1

Thank you so much! I'll keep the updates coming! I'll know more tomorrow at 2:30. I'm freaking out.
May 27

Awe my due date was the 25th. I was hoping to have her on the 20th because it was the 1st anniversary of my grandmas passing and she would have wanted me to have a girl. I have already been to school to be a nurse but I want to go back for diagnostic sonography. Most people ive talked to said to have your kids first then once they go to school its a lot easier for you to go. So thats my plan and I want them close together too. They seem to have better relationships with each other if they are close. I chart my cyles using Basal Body Temping (BBT). I don't know if you are familiar with it or not but its a great way to know your body and if you have ovulated. I use <a href="http://www.fertilityfriend.com/">http://www.fertilityfriend.com/ </a> Its free and easy to use and it teaches you how to chart and what to look for. The first time I used BBT and ovulation tests I got pregnant the first month trying. Now that my cycles are back to 28days I don't think it will be long before I'm prego again. Fingers crossed anyways.lol If I don't get pregnant before then I would like to conceive in July so then I would have a April baby. I really want a spring baby.
May 27

Thank you! :P
May 26

Aha how random!! I have a feeling my little one will come early :P What's your tiny tots name? x
May 26

Thank you so much, your DD is adorable too. They arent that far apart in age either. what day did you have her? I totally understand how you feel about the boy not wanting another. The bf was against it at first then after some talking he agreed. I just got a positive opk earlier so I should be ovulating withing the next 20 hours. :)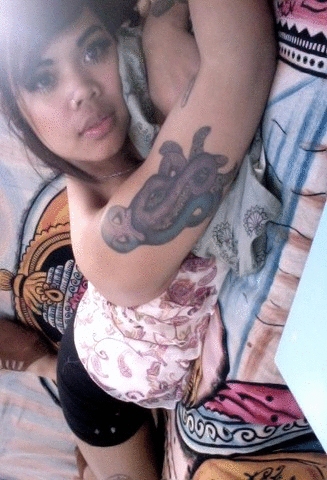 KNZ.
I have 3 kids and live in Washington
May 25

thank you :) and right back at'ya