About Me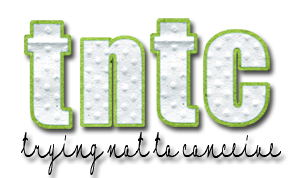 My name is Jasper, My fiance's name is Duffy


We go by Sammich and Hamburger-


I'm 21 years old, he is 22 years old.
Our current babies include
Trillion our husky-malamute mix, a Siamese named Juneau, A Brittish short hair named Kenmore, a Western hognose snake named Pizza, four rats named thelma louise sally and frank, aaaaaaaand lastly 5 cockatiels Tally, buttons,munch,pip,and meggie.



He is my Hamburger and I am his Sandwich. He understands me. He spoils me. He loves me and I love him. We have never had a argument, not once. He understands the difficultness that is me and he is okay with it. at this point i can't imagine myself with anybody but him.
Jan 5 2012 - Got together
Aug 16 2013 - Moved in together
Sept 30th 2013 - In a random turn of events we got engaged.
Oct 15 2013 - Moved into our own place.
Future Plans:
March 2015 - Wedding
GrumpsMama
I have 1 child and live in Tulsa, OK, United States
April 10

You name on here cracks me up. Ya'no.. that was my nickname for my friends in highschool. I f**king hated it. haha
March 7

I NEVER wrote you back :(! I really thought I did. How are you?????
February 17

I'm sorry he was such a douche! Most young guys usually are:/. How have you been? Sorry it took me so long to reply!
January 14

I didn't even recognize you in your avi! How have you been? I'm good and the girls are good and so spoiled/bratty lol. Wow your ex sounds like he wasn't there for at you at all! If he truly cared then he would have been more supportive. Have you been to a dr to get diagnosed?
November 10

That's because you don't come on here anymore lol. How have you been? I finally made a fb lol
September 25

im too forgetfull:( an dim drunk and my spelliung is atrocious! lmao..wow i actually spelled atrocious right! soy milk sounds gross and not somthing id like to try., how is you? haha ughh my world is spinnging
September 23

Uhh...I must be losing my mind because I thought I wrote you back hours ago. What does soy milk taste like? That's strange that it took you guys that long to find out about each others eating habits lol.
mama gee.
I have 3 kids and live in Cincinnati, Ohio
September 22

Ha, okay. Good deal.
mama gee.
I have 3 kids and live in Cincinnati, Ohio
September 22

Agreed.
I've always wanted to be a vegetarian...I think the urge (haha) started when I was 16 or so. Idk why I keep eating meat it's not like I really enjoy it or anything. I'm starting a diet in a few days that require me to eat lean meat/chicken. I think after the 23-30 days are up I'll give up meat/chicken. Are you a vegetarian or vegan? Is there an aquarium in CG? I know there's one at AZ Mills Mall and one in like north Phoenix. Hmm...I'll have to think about it but I've been wanting to check out the aquarium at Mills. I feel like I need a new sn. My current one is too searchable and I like my privacy from people I know IRL. I swear I've used Liz Plus Twins on every site I've joined since I became a mom. I feel like Bg is my safe haven from real life and would hate for family to intrude on it. I already have my sister and cousin on this site and I hates it. Can you tell I like privacy? lmaooo Ohmygahh it's 3am. I need to sleep:x night:)
:shock::shock: I think I would have ran if I saw a rattlesnake in real life. Lmao..i misspelled rattlesnake at first and put snack. I guess I must be hungry:lol: I feel like I'm in the same boat----hardly any friends on this side lol. I have a few but everything changes when you're a mom. Some people will never understand until they become a parent. Or maybe it's just me thinking that way? If you're confused I'm talking about losing friends/common interests that were once there. What made you want to be a 'veggie face'? I think I might steal that from you lol. Hmm...I'm losing my train of thought...so forgetful tonight.
My daughters are born on the 15th of October:). So close to your birthday lol. Are you having a party? I was a vegetarian for a few mos--started in Feb lasted til May or June. I would probably still be a vegetarian but I had a nasty kidney infection and had to be hospitalized and they fed me meat and I decided to eat it. lmao Ughh..I miss being a vegetarian too. I felt healthier:)