About Me
Hello Everyone, I'm Kirstie :D I am 22 years old and live in PA. I have an absolutely amazing 2 year old named Natalie who the light of my life. Yes I am a young mother, but I wouldn't trade this for the world! I am studying at the UOPX to become a medical assistant. Aside from being a mommy and student, I am also an independent senior consultant with a wonderful company called Thirty-One. My life hasn't always been easy, but I have been blessed. I love meeting and chit chatting with other Momma's so feel free to PT me, or message me.
December 3

I painted my belly up as a pumpkin for Halloween too, :D Sooo cute!
November 9

thank you so much
November 9

wel im dilated to a 3 he my water will break any time..but he wants to try and keep him in for 10 more days i have high blood pressure now too
October 3

Put some belly pictures up! =D
September 8

hey congrats on the baby girl =) how exciting
August 26

my mn is marie also, just like you so is my mom and grandma. lol.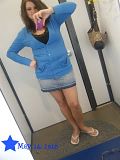 August 26

thats a cute name. my mn is marie and so is my moms and was my granny's too.. will be our next one if we have a girl lol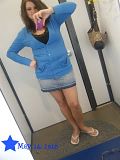 August 26

i like aiden but it's so popular.. not really popular here but a lot of other places. what about you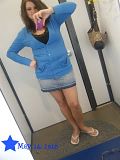 August 25

thank you how are you doing
Thank you and yea its painted its Stencils from Walmart.Natalie is my name^_^
Thank you and yea its painted its Stencils from Walmart.Natalie is my name^_^