About Me
I am 18 years old from the UK and expecting.
My name is Jade, and I am now proud mummy to my little boy, born on his due date 3.10.10 - ( in UK date thats the 3rd of October).
My insane labour story.http://forum.baby-gaga.com/about1372703.html

.

On the 24th Of May 2010. At 10:40 am. Mummy and Daddy saw their little bundle of joy on the screen. Looking ever so perfect. As soon as mummy saw it she went THAT'S A BOY. THERE'S HIS WILLY. And she was right. The midwife was like :shock: yeah... thats a boy alright. He is very well hung! Haha. He's so perfect in every way. He Was swallowing the fluid in the sac when momma saw him and he had stretched his legs RIIIGHHHTTT OUT and we saw all his muscles and his carvs and it was amazing! Very long baby. I LOVE YOU SO MUCH LITTLE MAN. YOUR SO PERFECT.
November 6

aww well thanks:)
November 3

Aww thanks I had a long labor I tried to go natural but the pain was really bad!
October 27

Thank you :) Btw, my husbands name is also Tyler James.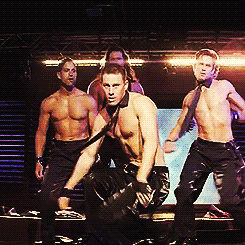 October 2

I knooo our little guys are stubborn butts! lol! If he doesn't come by Monday I'm getting induced next week. SO his butt better hurry and come out! lol!
October 1

Thanks! & Oh okay. watch this video its apart of some of the rumors http://www.youtube.com/watch?v=eAaQNACwaLw&feature=fvw its kind of long, also google... Fema camps or fema coffins its pretty scary :(
October 1

That's funny i feel the same way about having a girl, When I found out I was having a girl this time I was so nervous because I didn't know what to expect with a little girl. I am just so used to having a boy, but I am happy now because my husband really wanted a girl. It seems like the US is going through the same thing except the immigrants are mostly Hispanics its seems to be a big issue here, especially in California. That and same sex marriage (are same sex marriages allowed over there?) Our government is in so much debt too and we are currently in a recession and there are so many government conspiracy theory rumors going around about Marshall laws and New world order I am not sure how true it is but if all the rumors are true we are screwed. haha
Really? I feel like the US is going to crap. Its not what it used to be in the 80s.... but its not so easy to pick up and move especially when you have no one out there... I am German, Irish, Argentinian & Italian Idk if I would fit in there but it would be really cool i think. So how do you feel being so close to your due date? Your having a boy right? I have a son.... little boys are so precious and they just LOVE their mommies! My son always tries to protect me and hold my hand... cute little things like that.
Oh yeah I remember the feeling, I went through that with my son... & it he was a 9lbs baby & I was tiny so I was miserable.... So I noticed you live in the united kingdom? that's so awesome! I want to move out of the u.s so bad. Do you love it?
Hey girl, How are you feeling? Your supper close huh? SO exciting!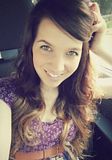 September 29

Thank you! I see he will be here soon, that must be exciting for you:)
September 27

awweh, well. He will be here soon =)! haha. Honestly, I've yet to be excited about any of this pregnancy. I mean don't get me wrong, I love being pregnant and knowing that I'm creating a life, but I'm still super nervous about loosing her too =( !
September 27

Awweh thank you! Are you getting anxious?!?!?!