About Me
Hi my name is Stephanie. I am married to my husband chris (jan 07) and we have a daughter Madison (sept 08) I work part time at a dental office. It is great to be able to spend so much time with maddie but still have some spending money. Our family love to go on mini vacations. Summer time is our favorite we like to boat!
February 24

you need a new baby ticker for max! now that he's not a fetus anymore haha.
January 7

TGIF! :D
November 10

I'm bored, work s***s! I wish I only worked until noon like you. Oh well it's almost my 4 day weekend! YAYYYYY! I think I'm gonna paint the bathroom. We'll see if I change my mind lol.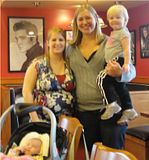 November 8

thank you. me either. i can not believe i am almost out of my first trimester.
October 7

I decided to get on babygaga today...first time in FOREVER. Hope I didn't get you or Maddie sick last night. Ok, or Chris either lol. Hope to hang out again soon! Woot woot.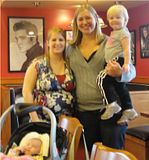 September 20

ya cause they are all really nice clothes. let me know what you decide. i plan to get an ultrasound at 15 weeks to see what im having.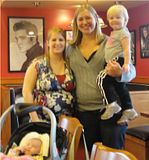 September 20

if i have a girl, i would totally buy your clothes off of you. :)
July 12

You guys need to get your butts back to Hermiston. I know you would probably be there because A) You get to see your parents and B) You don't have to work but i misssss you. I wanna go boating even though I'm sunburned from this weekend. Well, no boating today since the wind is blowing like 50 mph, but maybe later this week yayyyyy!
July 8

Your baby looks like a little alien, hehe. Cute. :D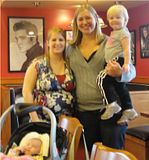 May 21

hey did you ever test?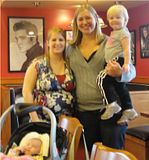 May 7

Good i start my testing tomorrow. :)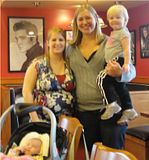 May 6

So having any symptoms yet?