KamBamBoom
244 Posts | Joined BG: Apr 25, 2010
Last Visit: 4 years ago
Gender

Female



Status

Married



Work

General of the homefront



Location

Arizona



Interest

Serial Killers, Gardening, Cooking, and Animals



Ello lovelies!!! My name is Lindsay, my husband Tad and I are the proud parents of a beautiful baby girl named Aerith Rose.
I am originally from California but my father moved my mother and I here to Arizona when he retired from the United States Marine Corps after 22 years of service.
I am a stay at home mommy. I use to bake and decorate cakes, but I quit doing it for lack of business.
I recently started getting into live stream video of Diablo 3 game play, if you're a gamer and would like to do a live stream with me let me know. I don't play WOW anymore so it is just D3 or I might start playing SWTOR.
I have a step son named Gabriel Edward, I have only spent time with him on a couple of occasions. Gabriel lives in Ohio with his nut of a carrier; I call Toad a carrier because it takes more than giving birth to be a mother.
I was going to college to get a degree in nursing but then I lost interest in nursing really fast. So I am going to go back to college and working towards a degree in Computer Information Systems, which is something I am very VERY passionate about.
I am a giant NERD, I loved playing World of Warcraft with my husband when he was in Kuwait, I love reading, crocheting, sewing, playing online games, gardening, and researching.
I support gay rights completely!!
I love Halloween, it is the best time of the year! I have a fascination with zombies and serial killers. I love classic horror movies they are the absolute best!
Pinup girls, Rockabilly, Psychobilly, and Drag Queens are my loves<3
I love watching old episodes of Saturday Night Live. I constantly watch the First 48, American Justice, Cold Case Files, Forensic Files, and the Investigation Discovery Channel.
I hate smokers, drug users and alcoholics. If you dont, to each their own and don't flame on me about it.
Random PT's are super cool with me! I would like to meet a lot of new people here on BG. I am a funny lady and easy to talk to. If you need to vent I will gladly listen to you.
Until then, drop me a line or something I would like to talk to you! TY for reading this BTW!
Tah tah!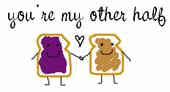 My husband and I got married January 5th, 2010, the day after we got married he went to CRC training in Georgia, and then left for Fintas, Kuwait.
Lets see I'll take you into the past before we got married. Tad and I met when we were taking the same art class in college, he says he couldn't let me get away so we started talking after class and after our late night classes we went out to Denny's. The following Saturday he took me to his house where he cooked for me and we finally shared our first smoochy-poo. Soon after our first date, and a couple more dates, I quickly fell in love with my fuzzy fuzzy. Then after months of dating I moved in with Tad when he went to Kuwait for the first time which was a two week deployment so it beats a year deployment. any who I'm rambling. When Tad returned from Kuwait, the morning after he proposed with a beautiful custom built ring from Kuwait. We planned on getting married January 5th, 2010. Now Thanksgiving has passed and Christmas is coming up, we found out we were pregnant the day of Christmas Eve. Now we didn't get married because we found out we were pregnant, we got married because that was the date we decided to get married before we found out we were pregnant.
We are still apart at the moment, he is currently in Kandahar, Afghanistan at the moment. They are always moving him around the country...I miss him so much. We are hoping now that he will be home for good in September, I hope he comes home safe and we can get on with our life.
The Awesome....
Gotta love Carol :D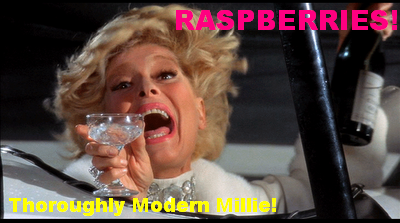 I AM A:
Cloth diapering
Baby Wearing
Paci Giving
Aerith Loving
Gaming
Horror Movie Fanatic
Ruger 380 Packing
Drug Free
Kitchen Loving
Craft Mastering
SUV Driving
anti-smoking and drinking
Super Duper Spoiling
TYPE OF MOM
Aerith Rose was born on September 6, 2010 (she took labor day literally) at 11:38 PM weighing 8 pounds and 4 ounces and was 19 inches long. She was two weeks overdue and decided to finally come into the world a day before we were scheduled for induction. My husband Tad was such a wonderful coach through out labor and delivery, the nurses were wondering if I was even in labor because I was laughing a whole lot. I was given pitocin when I was around 6 cm dilated and that made me very nauseated and eventually I threw up. She had a BM inside me, had the cord wrapped around her neck, and we almost lost her while she was being born, her heart rate was going down substantially and eventually just stopped; so out came the hardware. She was born via vacuum and forceps :shock:
Two Days Old
DIVA!!
who doesn't love BUFFY?:D