feemariee
42 Posts | Joined BG: May 11, 2010
Last Visit: 6 years ago
Age

23



Gender

Female



Status

In a Relationship



Work

Mother :)



Location

Ontario



Interest

my child, my boyfriend, music



My name is Felicia & I have a beautiful baby girl <3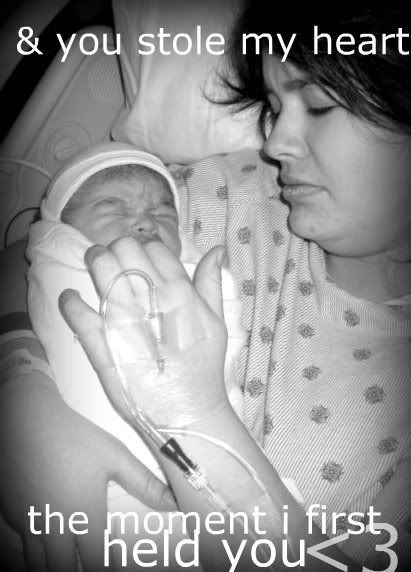 I was 16 & my boyfriend was 19, when we found out I was pregnant with my first and only child. At first it came to a complete shock to me, and I was devestated.
My family did not take things well AT ALL.
They kept telling me to get an aborion, one family member even told me she would take me to mexico for a week all expenses paid if I got an abortion..
Thankfully, my boyfriends family was a little more understanding, & they said what ever we decided to do, they would be there for us 100%.
It took a lot of thinking, but I decided to keep my child.
I am now 17 & my boyfriend is 20. Our beautiful little girl was born on March 13, 2010.
7lbs 5ounces & 21inches long .