About Me
I'm a proud wife and Mama. My husband and I are both music teachers. I enjoy teaching Elementary, but am certified to teach k-12 (as is my husband.) My husband currently teacher 3-12 grade vocal and general music. After my daughter was born I decided to stay home. I watch 2 kids in addition to my own in my home. Guess you could call me a WAHM :)
Pregnancies/Babies:
With my son, I was induced due to toxemia. My bp was so high I wasn't given a choice regarding epi. I ended up sleeping through most of my labor. Pushed for 10 min, and had a beautiful baby boy. Silas didn't cry when he was born, and was wisked away to Dr's who quickly sent him to NICU at Children's hospital. He stayed at Children's until July 22nd. Sy guy didn't open his eyes until July 21st, 1 day before we left childrens. He was diagnosed with respiratory distress, and they say keeping his eyes closed was his coping mechanism. He was born weighing in at 7 lb 10 oz. 21 inches long.
My daughter was also induced. I was not diagnosed with toxemia, but my blood pressure was 156/117 the morning they induced me. She was 36 weeks on the dot, but was born prim and perfect at 6 lbs 11 oz 20 inches long.
We cloth diaper at home, but use sposies when we are out and about. We don't co-sleep, but we do vaccinate. We use as little plastic as possible. All of our food is prepared in glass, and we try our best to do everything in our power to be good parents.
Love makes the world go 'round.
We love Jesus.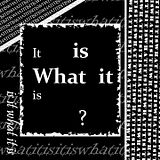 March 5

FACEBOOK IS DOWN!!!!!!!!!!!!!!!!!!!!!!!!!!!!!!!!!!!!!!!!!!!!!!!!!!!
CammyJo
I live in Fayetteville, Georgia
November 9

Thank you for the PT as well!
Oh I also wanted to say thanks for the compliment! If you are ever interested in some meat free protein sources let me know. I'd be happy to pass along some recipes.
Flute was my main instrument. But I was dating DH back then adn we were pretty serious, and he didn't go to college. And I would practice 6 hours a day after music classes all day.... it wasn't fun anymore. It felt like a chore. I never wanted music to feel that way for me. So I switched schools and majors. I knew back then I'd be the one working and he'd be staying home, which is how it is now. I would love it if I had time to practice now, but the only time is at night and I'd totally wake P up if I did :(
Hey I didn't know you taught music. Neat! I went to school for music ed before I switched to computer science. Every once in a while I regret not sticking with it. I wanted to teach elementary, too!

October 20

Hello! :D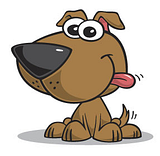 October 18

When you click on your public profile it's at the top (in the bar thingy that you type websites in -- total pregnancy brain sorry). Yours is : /member737336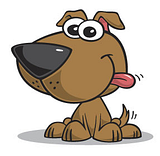 October 16

I really like your new profile page. So pretty!

_._._._
I have 18 kids and live in London, Ontario
September 2

Hey mama! I got the lanolin today :) Thanks so much, it smells awesome. Added you to the GST <a href="http://forum.baby-gaga.com/about1185487-677.html">http://forum.baby-gaga.com/about1185487-677.html</a>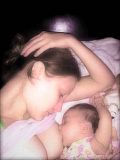 August 23

Thanks: <a href="http://forum.baby-gaga.com/about1185487-671.html#lastpost">http://forum.baby-gaga.com/about1185487-671.html#lastpost</a>
July 8

Cool! I hope you get lots of business:) Marshall is doing really well he rebounded fast from this one:) Unless I got a job that paid pretty well it wouldn't really make sense to pay for daycare. If we stay around here and I do get something I would love for you to watch him though! That would be pretty ideal:)
June 12

I didn't know if that was the only juice I just know you go to trader joes:)