2PunkBoyzKadinMaxx
1695 Posts | Joined BG: Jun 07, 2010
Last Visit: 3 years ago
Age

35



Gender

Female



Status

In a Relationship



Work

SAHM



Location

Valparaiso, Indiana



Interest

Camping,Music,Tattoos



UNDER CONSTRUCTION but listed in the great sellers list
Pg 464,471,514x2,523x2,527,535,538,541 x2,556

Im 30 yrs old SAHM.I have 1 Rockin son named Kadin whos 4,and a Perfect 4 Month Old Baby Boy named Maxx .I also have a wonderful man,Ron, that i live with and two great soon to be step sons Logan and Nathan.Yep Everyone that 4 boys :) 5 inluded my BF.

This is Me....My names Breann.I was born n raised in nw Indiana about 40min from chicago.I like it here its not too busy but close to the city and its not too quiet.Im a Stay at home mom,i used to be a daycare teacher but enjoy staying home with my guys much more.I had my first son at 26 and my second at 30.Id love more but my SO Thinks the 4 boys between the two of us is plenty.Hey you never know i still wouldnt mind a girl :) im into lots of things but realy into Tattoos,Music,Camping,Shopping for my lil men,Going to see my man play shows,Reading,Movies,exc...My kids are my #1,you can Fu** w/me but Dont Fu** w/my kids!!!I like to meet new peoples so drop me a line.


This is Kadin My first born.I had a realy easy preg. with him.IDidnt have any symptons other than getting Big.He decided to come early at 36weeks.Kadin Rolly was born on 4/30/06 and weighed 6lb 10oz.Very easy delivery,6hrs,no meds,2 pushes.He was takin to the NICU a couple hours after Birth for having Breathing Probs and stayed there for 4 days on Oxygen....He was a realy easy baby,boy has that changed...:)Kadin is a Fun Loving,Very energetic,Sweet Boy.Hes a wild one,a spitting image of me as a child but a boy,They say your child will be 10 times worse than you when you were growing up,Boy am i gonna have my hands full!!!Kadin is from a previous relationship. his father doesnt pay CS and sees him only on occasion(since his new GF wants kids).But i let them see each other and of course my son loves his bio daddy.Kadins a realy sweet boy too, i get a 100 i love you mommys a day :) He was my first born and will ALWAYS have a special spot in my heart.Hes my #1 guy!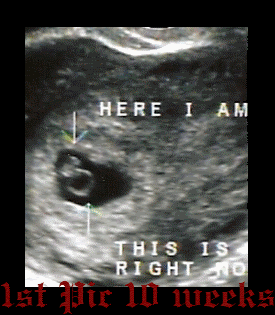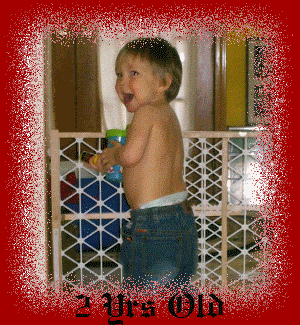 My Boyz