About Me
My name is Claudia, im 17 and have a baby boy named Dominick Aiden. He was born on February 9, 2011 at 1:20 p.m. after 8 hours in labor and 15 minutes of pushing,
Ive been with my babys father for almost 3 years and we have a pretty good relationship. Of course we argue but we always work things out and make thins better for the baby. I already graduated high school and waiting a couple months to go to nursing school.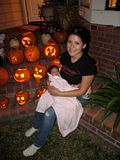 November 29

hahaa stuk to the chichi! no not anymore she eats like every 2 to 3 hours. your coming over i cant wate to see you and your belly.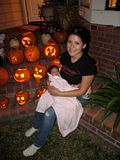 November 26

hey ! i miss you to i know she is such a chunk. lets go out tomorrow get some grubb :) i cant wate to see your belly. im going to text you when i find my phone lol. erika and i went to black friday all day today since like 6 am to 5 somthing she was such a lil trooper as long as she had clean pants and her chichi she was good to go haha.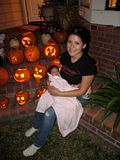 August 6

i miss you! come and see me i want to see your widdo belly and say hello to him/her. how have you been feeling clauida?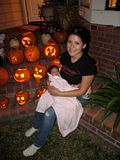 July 2

claudia :D i love you!