About Me
Chanae Miller
Create Your Badge
hi im chanae,but you can call me shay. i have 2 Beautifull daughters named(kendra vanessa) & ( julia Anastisa) my life my world my everyting , born 01.20.09 & 03.2.12
<a href="http://s55.photobucket.com/user/chanae_01/media/bf585312-a0dc-4fff-baed-5bfa89fb500f.jpg.html" target="_blank"><img src="http://i55.photobucket.com/albums/g130/chanae_01/bf585312-a0dc-4fff-baed-5bfa89fb500f.jpg" border="0" alt=" photo bf585312-a0dc-4fff-baed-5bfa89fb500f.jpg"/></a>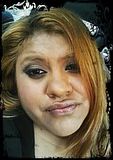 Mrs. Aponte
I have 33 kids and live in Silver Spring, Maryland
July 24

Stopping by to say hi. Came across your page and realized that we both have 2yr olds and are expecting #2 in March :)
July 10

Ah same ;] she's wonderful, turned 2 months on the 8th, man time flieees!
July 9

Hey thanks for PT. your girl is so cute
July 8

Thanks for the PT =)
July 8

Het lovely, how are you? :D
July 8

I guess if I was you, I'd just keep on doing the BD no matter what. Try not to think about when is the best time, and just get at it!!!!! :) Nothing to lose!!
July 7

Thanks for the PT chicka ! :D
July 7

bfp = big fat positive and thanks! i am sooo excited! my first appt is July 22nd and I will get my first ultrasound !! These next 2 weeks need to fly by lol
July 7

It's not! AF needs to come to town and shes SUPER late.. :( Going to get some blood work done and hopefully the doc can help get me back on track. Excited for another pregnancy but feels like forever trying!!!!!!!! My patience is seriously being tested! How about you???
July 7

Hello! Love your status, considering I feel the same exact way!! Impatient! lol :)
July 7

Yeah =] I got my BFP July 4th (very light) then a digital yesterday :)
June 29

Oh that s***s =[ Hopefully it doesn't come :P