AmyLee (;
531 Posts | Joined BG: Jul 04, 2010
Last Visit: 3 years ago
Age

23



Gender

Female



Status

Engaged



Work

Integris SouthWest Medical Center



Location

Oklahoma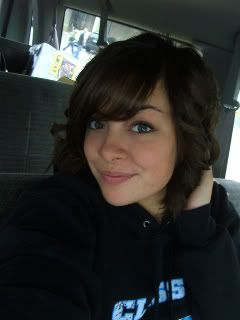 My name is Amy I have the best son anyone could ask for. He made his big arrival, December 20th, 2010. He has affected me in ways I never thought imagined. He has changed my life so much already, everything I do now is for him. I am now exspecting again in November. I'm super excited!!
Im engaged to the most amazing person in the world. He makes me the happiest girl ever. Life has been great to me, and I appreciate every moment. I love my family. ♥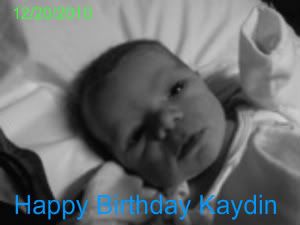 HE'S CHANGED SO MUCH IN SUCH A SHORT TIME!!!
HE'S NOW MOMMY'S BIG HOSS. HE WILL BE SUCH A
GOOD BIG BROTHER! :D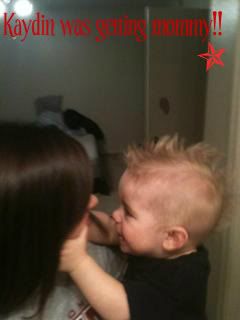 Kaydin has his own little personality! He's all about me and
his daddy. He is a spittin image of his father!!! (: He gave me somtheing
nobody has before! He's my rotten little boy.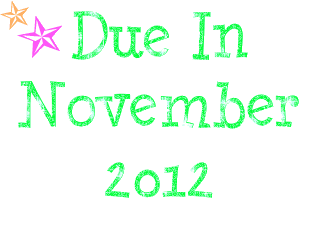 This will be my second child. I don't care what the sex of the baby is. As long as he/she is a healthy baby. (: I'm super excited. I've always wanted kids and a family. I am now making that happen.
Names will be:
Boy: Connor Lee.
Girl: Karlie Brooke.
40 WEEKS SEEM LIKE FOREVER!!!!
:D 8) :lol: :) :o :wink: :D
:D FIRST TRIMESTER!!!
1-4 weeks - COMPLETED! :D
5-8 weeks - COMPLETED! 8) First Dr. Appt & First Ultrasound!! March 14th 2010! 6w5d! Heart Beat- 120!! Second ultrasound, 8w6d!! (Done by a friend at work.)
Heart rate was 183bpm. (:
9-13 weeks- COMPLETED! :D :) Dr. appt at 10w1d. Heart rate was 166 bpm.
8) SECOND TRIMESTER!!!
14-17 weeks- BABY IS BAKING!!! (:
18-21 weeks- BLANK!
22-26weeks- BLANK!
:D THIRD TRIMESTER!!!
27-30 weeks- BLANK!
31-35weeks- BLANK!
36-40weeks- BLANK!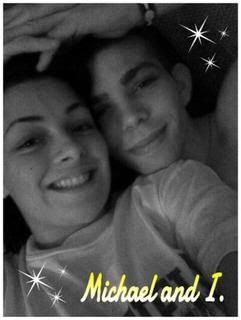 ABOUT THE PARENTS!!!
Mommy: Amy Lee.
Daddy: Michael Thomas.
Mommy's b-day: 09/26/1992
Daddy's b-day: 05/01/1992
We met when we were just 10 years old.
Dated at 16, broke up. Ended up back together.
We now have our son Kaydin Thomas!!!
And we are exspecting again in November 2012!!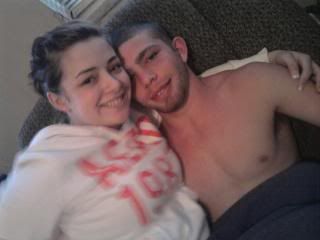 My love, my one confider, my treasure, my breathe
of fresh air, and most of all my bestfriend. We are the
perfect family and my family is all that matters. ♥