About Me
" />
This is Annabelle Adrienne-lynne Leckie. She was born March 4th, 2011 at 12:31pm. She is the most hyper active, beautiful, demanding, funny, adorable little girl EVER. <3
" />
My name is April Montyne Leckie. My BD and I have been through so much in the past almost two years. We got together in January 27th, 2010. He had joined the army while i was back in New york pregnant with our beautiful daughter. It was very difficult to go through but we made it work in the end and now we are married as of June 28th, 2011 and are expecting a surprising new baby as of April 26th, 2012. We are very excited and i know Annabelle will be a wonderful big sister.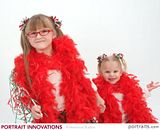 January 18

Your kids are adorable! Thanks for the Parent Tank!
May 7

Thanks love
May 1

Congratulations she is gorgeous!and congrats to Annabelle too she is now the big sister!
April 24

Is Lilian out yet?? :?:
February 29

aww lol. when did u have your first if u dont mind me asking.. . Im having a little girl too :)
February 29

HEY! were due date Buddies =) && the same age. thanks for the PT. do u know what your having ?? hit me up some time so we can chattt . Im jenn btw (:
Zarena
I have 17 kids and live in Ohio
August 1

Hey due date buddy! I'm Zarena :)