About Me
My name is Elena Maria. I am twenty-one years old. I am happily married to the love of my life, and mommy to two beautiful kids, Abigael Grace and Dylan Alexander.♥ I am currently a Stay at home Mom, and love it. I was born and raised in North Carolina, and am a proud Christian. I am Mexican, Irish, and German. I speak English and Spanish fluently, and am teaching my kids the same.(: I love coding, web design, cosmetics, and fashion. I am a hopeless romantic, an optimist, and a dreamer. I believe in angels. I believe in miracles. I believe in Happily Ever After's. My favorite number is three, and I adore the color pink. I am a girly girl and a computer nerd.(: I am stubborn. I'm very impatient. I procrastinate way too much. I like change every now and again. I love meeting new people, and don't mind random parentanks! (:
"The most beautiful people we have known are those who have known defeat, known suffering, known struggle, known loss, and have found their way out of the depths. These persons have an appreciation, a sensitivity, and an understanding of life that fills them with compassion, gentleness, and a deep loving concern. Beautiful people do not just happen."
I practice attachment parenting. I co-sleep when they want, hold them when they cry, breast and bottle feed, feed on demand, give solids when they are ready, vaccinate, and don't believe in circumcision. I am Pro-choice, just because I don't believe in the government having the right to tell me what I can/can not do with
my body
. However, for myself, I am 100% Pro-life. If that makes sense.(:
I simply do what I believe is best for my family, and what makes us happy. (: I don't have anything against any way someone else decides to parent, though. As long as your babies are healthy, happy, loved, and taken care of, that's all that matters. :)
"Distance never separates two hearts that really care, for our memories span the miles and in seconds we are there. But whenever I start feeling sad, because I miss you, I remind myself how lucky I am to have someone so special to miss."
♥

Edgar and I met March 29, 2009.
He asked me to be his girlfriend April 28, 2009.<3
We were married July 26, 2010. ♥
Edgar was deported September 24, 2012. :(
just to name a few... :)
My other favorite men.(:
Noahhh(:
Shilohhhh<3
"You are the poem I dreamed of writing. The masterpiece I longed to paint. You are the shining star I reached for in my ever hopeful quest for life fulfilled. You are my child. Now with all things, I am blessed."
March 14

Congrats mama! He's so precious :)
JCCM.
status
I have 2 kids and live in Louisiana
March 13

Almost time mama!!!!
JCCM.
status
I have 2 kids and live in Louisiana
February 17

Hey, you wouldnt happen to have a blue and yellow kit?
February 10

Thats good and i completely agree im ready as well, it gets tough being pregnant and large so long there is a lot of uncomfortableness that comes along with a long 9 n a half months. and thank you! my pregnancy has gone pretty well minus being sick the intire time, though i know she will be worth every puke feeling haha. And i bet toddlers can be a handful so yet so sweet my brother just turned 4 and hes my world along with payton (daughter) when she arives:)
February 10

hey congrats, im due just a couple days after with a little girl, hope your pregnancy's going well and you have a very sweet little girl!
Gone.
I have 19 kids and live in Japan
February 8

Aww thanks!! :)
Gone.
I have 19 kids and live in Japan
February 8

Your daughter is so adorable!!
February 2

I had my boy name picked out from the very beginning, which was Noah Carter, but the girl name was so hard. And I didn't have BD around to help name her. I doubt he even knows her name
February 1

Picking a name about drove me nuts! Lol. I changed my mind soooo many times! And Madeline was on my list too! It's so pretty!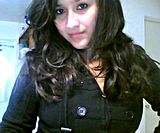 Mama J♡
I have 3 kids and live in Arizona
February 1

Thanks :D I bet you are excited to have a baby boy, Now you will have the pair one of each.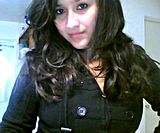 Mama J♡
I have 3 kids and live in Arizona
February 1

What a cute little girl you have :D and you are gorgeous your self!
January 31

I like that! It took me forever to decided on Maggie Elizabeth!