About Me
"God didn't promise days without pain, laughter without sorrow, sun without rain, but He did promise strength for the day, comfort for the tears, and light for the way"
I'm eighteen. In a relationship with the best man that has EVER stepped in my life. He's my rock. Our son Aden Alexander was born February 3, 2011 at 6:07am. He weighed 7lbs 3.9oz. He's our miracle! I don't know what I would do without my baby boy, watching him grow and learn has been such an amazing thing.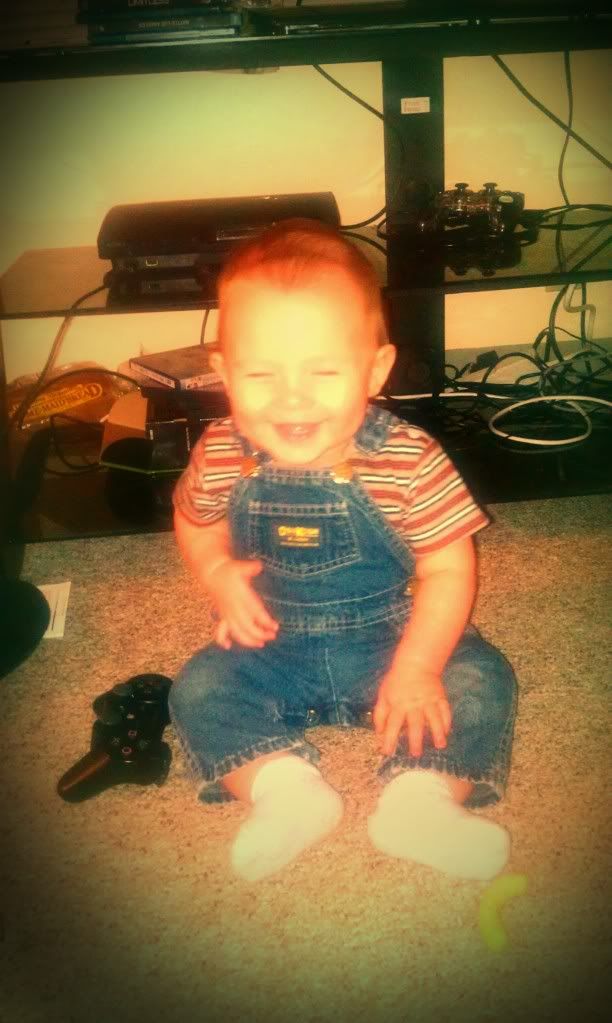 My incredible boy, nine months.
ADEN'S PROGRESS WHILE I WAS PREGNANT!!
1st Trimester
1-4 Weeks - 1 Month
-
Complete!
5-8 Weeks - 2 Months -
Complete!
9-13 Weeks - 3 Months - Complete!
9 weeks - 4 positive pregnancy test. When we found out!
11 weeks- first doctor appointment, heard the heartbeat.
2nd Trimester
14-17 Weeks - 4 Months - Complete!
16-17 weeks- felt first flutters.

18-21 Weeks - 5 Months - Complete!
19 weeks 2 days - first ultrasound. IT'S A BOY!!
20 weeks- really can feel baby boy move.
22-26 Weeks - 6 Months - Complete!
23 weeks- Measuring large.
26 weeks- big scare, in the ER for three hours. Everything was fine in the end.
3rd Trimester
27-30 Weeks - 7 Months - Complete!
27 weeks- glucose test, everything is normal.
27 weeks- measurments are back on track.
29 weeks- He's putting more pressure on my rightside.
29 week 5 days- Aden kicked daddy in the back while watching a movie(:
30 weeks- Doctors appt. measurments perfect, 145bpm, head is in position.
31-35 Weeks - 8 Months - Complete!
32 weeks 2 days- Doctors appointment. Slightly measuring large.
34 weeks 2 days- Doctors appointment. Measuring perfect.
34 weeks 5 days- Baby Shower(:
36-40 Weeks - 9 Months - Complete!
36 weeks 3 days- Doctors app. 3cm dilated 90% effaced. Doctor says I should be having him any day now and doesn't give me more then a week, if that!
37 weeks 2 days- 4cm and 90% effaced.
37 weeks 3 days- Aden Alexander was born at 6:07am