About Me
I don't know what to sya about me except that I'm 27 weeks pregnant now this will be my first baby.
I leave in Johannesburg at Glenridge with my Fiance,working at Sunnghill.
I don't know if I'm having a boy or a girl but I'm looking forward to meeting my LO :-)
First Trimester
1-4 WEEKS (MONTH 1)
=> Done!
5-8 WEEKS (MONTH 2) => Done!
9-13
WEEKS (MONTH 3) => Done!
Second Trimester
14-17
WEEKS (MONTH 4) => Done!
18-21
WEEKS (MONTH 5) => Done!
22-26
WEEKS (MONTH 6) => Done!
Third trimester
27-30
WEEKS (MONTH 7) => Done!
31-35 WEEKS (MONTH 8) => Done!
36-40 WEEKS (MONTH 9) => Baking!
My life has changed the only thing I ever think about is my LO ;-)
Wedding Planning Done will finally be getting Married :-)

So excited!!!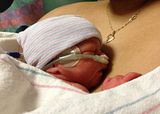 HamHam
I have 18 kids and live in India
September 2

Just saying hello to a fellow South African! Staying in the US right now, but coming home for a little while this year! :)
December 3

:D you do? do I know you?
December 2

Hello! I know you can't wait to meet your LO!!
November 17

yes I like it here but I would love to go tour around mayube around US
Thanks =] do you live in africa? ifso do you like it their?
November 16

I'm Thandi I'm 22, leaving in SA ....it was nice metting you ,you seem like a very nice person :D