About Me
Hi my name is Whitney, my friends also call me Cherry.
I have a angel baby boy named De'Vion Darius Waters Jr. (DJ) that was born September 16, 2010 at 12:02 am. He was 15 weeks, 6 days premature. He was 1 pound and 5 ounces, 12 inches long when he was born and he had brown hair and grayish brown eyes, with a little caramel complexion. He was the cutest thing ever. He passed away November 15, 2010. I'm engaged to his father, who I've been with for a 4 years+.
I'm a licensed Cosmetologist, recent college graduate.
I have a daughter that was born July 5, 2012 at 11am, 5lbs 4.4 oz and 18inches long. Her original due date was July 26, 2012 but because of my previous surgery and history with my son I had to deliver her at 37wks exactly. I'm a cool, laid back type of person. I love meeting new people and sharing life experiences with others. Feel free to comment, and PT me.

<i>

</i><b><i>BOUT THE PREGNANCY</i></b>
Is this your First Pregnancy?: No
When did you find out you were pregnant?: 11-?-11
Was it planned?: Kinda
When is your due date?: <b>7-26-12</b>
What was your first reaction?: Omg, really??
Who was with you when you found out?: No1
How far along are you right now?: 22wks 4days
Have you had an ultra sound?:<b> Yes</b>
Have you heard the heartbeat?: <b>Yes</b>
Any Stretch Marks yet?: <b> No, just some I had before</b>
Are you Still with the Father of the Baby?: <b>Yes, engaged</b>
How Long Have You and Baby's Father Been Together?: 3<b> Years </b>
Did you have morning sickness?:<b> No, thank GOD</b>

<b><i>SEX OF THE BABY</i></b>
What did/do you want. Boy or Girl?: Anything, but a girl was preferred
What did the father want?: <b>Healthy baby</b>
Do you know what you are having now?: Yes
Are you happy with what you are having?: Yes

<b><i>ABOUT THE BIRTH</i></b>
Who is going to be with you?: <b> Hopefully my Fiance'</b>
Are you going to video tape it?: No
Natural or medicated? Medicated
Do you think you will have a c-section?:<b> Yes, I have too</b>
Do you think you will cry when you first hold your baby?: <b> Maybe</b>
Do you know what you will say to the baby when you first hold it?: <b>Finally your here</b>
Are you scared about the labor?:<b> No, just hope Fiance' can come back with me</b>
Natural birth or hospital?: <b>Hospital</b>
Will you breastfeed? Yes
October 14

Thank you so much!! x*x I'm so sorry for the loss of you son. Congrats on your little baby girl!!!
Janessa *
I have 1 child and live in Everett, Massachusetts
March 26

no problem :) congrats on your pregnancy!
March 26

lol, that is pretty freaky, but awesome at the same time :)
March 26

you're welcome :) thanks for the pt back as well! i'm brittany btw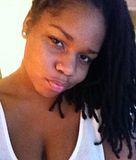 February 24

Shes great! Just growing too fast for me :(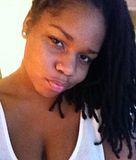 February 22

Thanks for the PT!! Hope all is well :)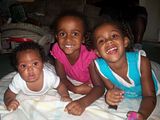 Us+4 girls
I have 4 kids and live in Gates, North Carolina
February 21

Thanks for the PT
M&N's Mama
I have 2 kids and live in Mesquite, Texas
February 17

Thank you for the PT! and the nice comment :) Congrats on your baby boy!
Bre♥*
I have 2 kids and live in North Carolina
February 8

Hey its fine Mama.. Just go to whatever forum u want to post in u know like pregnancy issues or parenting and it should have a option at the top to post a topic. If u need anything else I'm here (: