About Me
Well, where do I start?! I'm an optometric assistant but would rather work in social services to help abused children. I have 3 boys and I am in a relationship. I tried to get my tubes tied after the second one but the doc didn't wanna do it. I was on the depo shot for a year when I decided to switch to a different birth control because of weight gain. During that week and a half off I got knocked up, lol. I love having all boys but sometimes I see lil girls and their cute stuff and I kinda want one. lol
/

December 29

You need to update your profile lol.

August 16

My stupid phone is broken again lol. I miss you! Im getting a new one today or tomorrow:). I will call you or txt you as soon as I get it lol..

July 20

I miss you too!! My phone is broken but I will call you from my moms phone later today.
June 4

thank you :) i sure will.. yes girl i know what you mean i have to do all of that, cleaning,cooking taking care of the little ones it is alot of work and time sure does flyy super fast, well i took the summer off becuz it was from may till july and we leave in june so i had to take the summer off :( i didnt want too but i had too so i will start back up in august, so that set me back 2 classes its oky though
June 4

heyy momma, i know you been super busy with all the kiddos,we are doing good, we are getting ready for the move now, movers come around june25 and clearing houseing on june 29 then were on the road to texas for a whole month with family then on to colorado! im excited to see whats in store for us when we get there, how are your days going?
May 22

hello mama, did you have your baby girl yet?
March 29

awh no..well at least you can breath now lol..i remember that pain sophia was so huge she was hurting me lol!
March 28

how are you feeling mamma? your almost there

February 27

I miss you too!!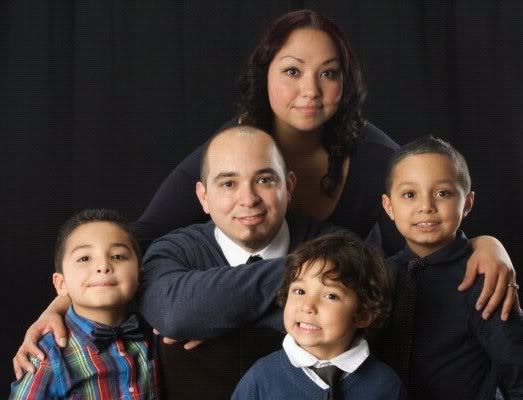 3xmomma
I have 3 kids and live in Los Angeles, California
October 2

We are whooping on that a$$ touchdown cowboys!
September 25

Hello! I never got to answer you in the thread but I absolutely love having boys! They are so energetic and exciting! When it comes to the baby on the way, a part of me cant help but to want a girl because Ive never had that experrience, but I also would not mind another boy at all!

June 25

HI Laura!!.IMY2..two hours without talking to you s***s lmao!!