M0MMy.lUVz.4
21 Posts | Joined BG: Aug 11, 2010
Last Visit: 2 years ago
Age

22



Gender

Female



Status

Not Saying



Work

A STUDENT ATTENDiN NSSH



Location

Houston, Texas



Interest

MY W0NDERFUl KiDz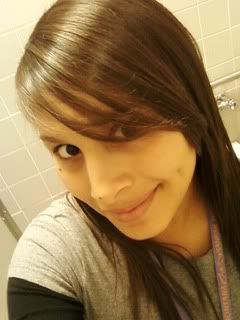 WEll T00 START 0FF MY NAME iS CRySTAl iSABEl iM A PR0UD TEEN PARENT 0F 3 W0NDERFUL CHiLDREN i AM HAPPily TAKEN i liVE WiTH My M0M DAD SiSTERz BR0THER My S0N AND MY DAUGHTER!!!Y0UNGiN TEEN PARENT G0T PREGNANT AT 14&&THAT ENDED iN A M/C, G0T PRGNANT AT 15&&HAD HIM 16&& G0T PREGNANT AGiAN AT 16&&HAD HER AT 17&&EVEN TH0UGH i MAY SEEM T00 Y0UNG 0R My KIDz SEEM T00 CL0SE T0GETHER iDNTGiVEAFUCkk i l0VE My liFE&& My KiDz!!!i AM A VERy RAND0M PERS0N i D0NT GiVE A SHiT AB0UT WHAT PE0PlE SAy!!!i SAY WHATz 0N My MiND AND D0NT GiVE A FUCkk WHAT THEY THiNK.....B0UT MY KiDz:
MiCHAEL KEiTH SAlAZAR III(TREY) HE iS L0VED AN NEVER Will BE F0RG0TTEN......i l0ST HiM AN THE W0RlD WAS NEVER THE SAME.....i l0ST THiS liTTlE ANGEl 0N JUlY 31,2008, i NEVER KNEW i WAS PREGNANT S0 i DiDNT KEEP UP WiTH MYSElF&&N0W i BlAME MySElF F0R WHAT HAS HAPPEN&&EVEN TH0UGH i SAy iTz MY FAUlT MY B0yFRiEND SAYz HE lEFT F0R A REAS0N T0 WATCH 0VER HiS BR0THER SiSTER AND US!!WE l0VE HiM VERy MUCH AND MiSS HiM DEARly i WISH HE WAS HERE BUT i KN0W HE iS iN A BETTER PlACE.....
J0RDAN ANTH0NY SAlAZAR.....B0RN:N0VEMBER 17,2009 AT ST. J0SEPHz H0SPiTAL
WEiGHED:7 P0UNDz 5 1/2 0UNCEz
HE iS A HAPPY SillY BABY HE IS ALREADY STARTiN HiS 0WN J0RDAN C0llECTi0N....... HE iS WAlKiN AND TAlKiN N0W....... WE l0VE THiS KiD S0 MUCH HE MEANz THE W0RlD T00 US&&WE ARE S0 GlAD HE iS HERE i l0VE MY liTTlE FAT ASS!!! HE iS My lil STUFF TURKEy, HEz A M0MMAz B0Y AND Will AlWAYz BE 0NE, ME&&HiS DAD WANT THE BEST F0R HiM&&HiS SiSTER S0 WE TRy HARD T0 KEEP HiM STRAiGHT!!!
iSABEllE RENEE SAlAZAR ....B0RN:N0VEMBER 6,2010 AT ST. J0SEPHz H0SPiTAl
WEiGHED:6 P0UNDz 15 0UNCEz
i l0VE THiS liTTlE GiRl S0 MUCH SHE MEANz THE W0RlD T0 ME&&HER DAD iS S0 HAPPy SHE iS HERE N0W BECAUSE HE GETz T0 SPEND EVERy MiNUTE WiTH HER!!HE iS S0 EXCiTED CAUSE N0W WE HAVE M0MMAz B0Yz AND N0W DADDiEz liTTlE GiRl,EVEN TH0UGH SHE CAME iN THiS W0RlD UNEXCPECTED EVERy0NE iS S0 HAPPy SHE iS HERE N0W&&EVEN TH0UGH i WAS EXCEPTiN T0 HAVE AN0THER BABy WE ARE S0 GlAD SHE iS HERE&&i KN0W HER BR0THERz ARE VERY EXCiTED SHE iS HERE T00!!
STATUS:TAKEN BY THE M0ST W0NDERFUl GUY EVER i l0VE HiM T0 DEATH WE BEEN T0GETHER SiNCE JUlY 31,2007 HiS NAME iS MiCHAEl KEiTH SAlAZAR JR.
i CARE B0UT THiS KiD Al0T AND N0T JUST CAUSE HEz THE FATHER 0F All MY CHilDREN BUT BECAUSE WE BEEN THR0UGH S0 MUCH AND STill MADE iT THiS FAR iM GlAD THAT i WENT THR0UGH All THE STRUGGlEz iN liFE BECAUSE N0W i HAVE HiM&&WiTH0UT HiM i KN0W THiNGz JUST W0UlDNT BE THE SAME G0D PUT HiM 0N THiS EARTH F0R ME T00 STAy STR0NG F0R MySElF,HiM&&My KiDz i L0VE Y0U BABE.....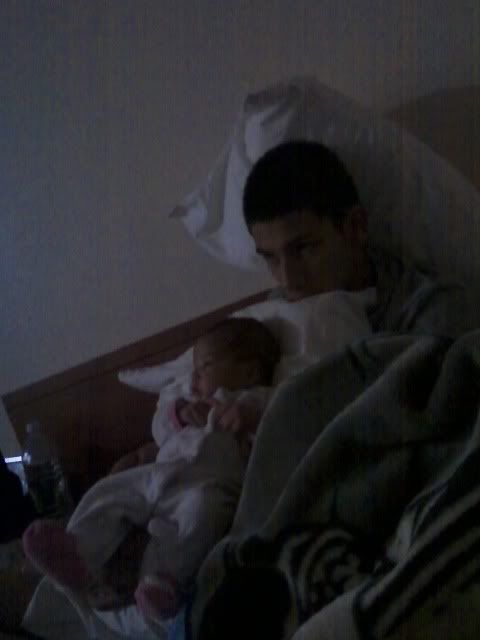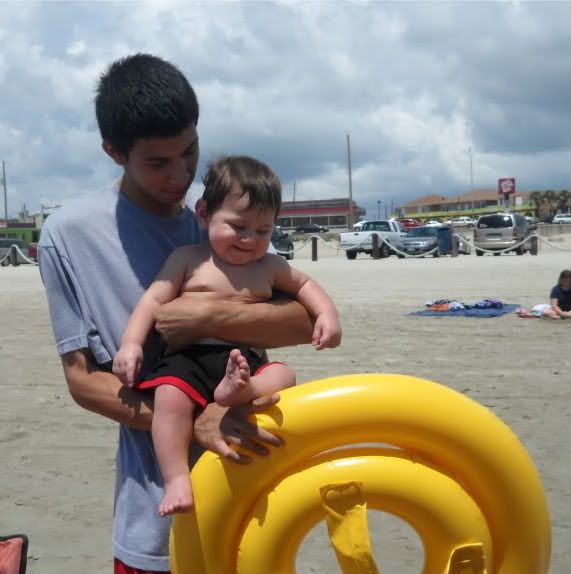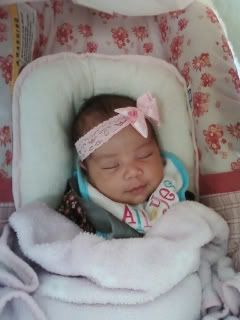 KAYlEE SKYEE MEJiA JANUARY 4,2011 6 P0UNDz 11 0UNCEz