About Me
Hello my names Jen, I'm 20 yrs old. I have a son who was born April 25, 2011. 7 pounds 12 ounces 22 inches. This is our first baby, His name is Thomas II. He is my world already. I love him more than any words could describe!
I have been with the father since 11-19-08 I love him so much. He is gonna be the best father. We are engaged and we will be getting married a year or so after the baby is born. He means the world to me and so does our son <3


1-4 weeks = Done. Didn't know i was pregnant at all :D
5-8 weeks = 2 months - Done. Still no signs of me being pregnant.
9-13 weeks = 3 months - Done. No morning sickness through the whole 1st trimester. :D

14-17 weeks = 4 months - Done. I actually lost weight. and still
no baby bump.
18-21 weeks = 5 months - Done. Finally starting to show :D [
WE R HAVING A BOY
]
22-26 weeks = 6 months - Done. :D
baby kicking alot!! On bed rest

27-30 weeks = 7 months - Done. Off bed rest. Only 10 more weeks to go :)
31-35 weeks = 8 months - Done.
Baking!
on bed rest again.
36-40 weeks = 9 months - Started. 75% effaced 2cm dilated 4.25.11 <3
[Thomas Russell Michael Round II]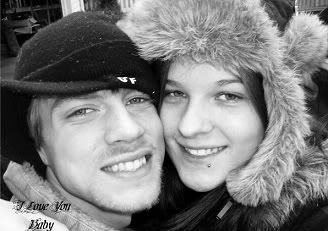 This would be my Fiance, bestfriend Tom. We have been together since 11.19.08 Hes the best thing to ever happen to me along with our son. He puts a smile on my face every second of the day. I love him so much no words could even describe the love i have for this man :)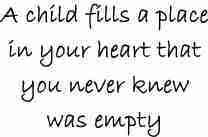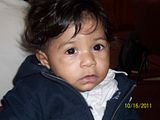 March 27

WE ARE FULL TERM!! :) n dont worry bout the milk grl, let ur body work we know what were doing even when we dnt know lol :D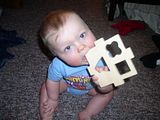 March 10

Ya i have had heartburn here and their. and my a*s and b**bs blew up as well lol. No my b**bs havent leaked at all either which is worrying me because i want to breastfeed, but they say not all girls b**bs leak so idk?? i hope i can breastfeed lol. Ya my weight goes up an down as well lol.
March 10

wow your lucky i had morning sickness & still get it sometimes..heartburn kills me:/ have you had it at all? my weights werid it goes up & down alot..but ive gained like 30 pounds it s***s;/ but i think im all baby also except for my a*s & hips they blew up...& my b**bs holy shit ive never had b**bs & then bam! i got boobies:D haha ive been having a problem with them leaking..lol has yours leaked?
March 10

Awwh:) congrats<3 the 3d ultra sound people said my due date was the 23rd but i cant change it because there not my OB i get an ultra sound done the 17th so im hoping that the ob will change my DD because i think i have a little fatty in there..lol how has your pregnancy been? how much weight have you gained? ive gained 30 pounds lol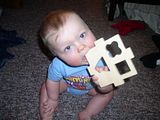 March 8

Thanks :)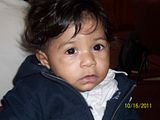 March 8

congrats!!! im due the 16th with a boy also,,liking ur page really cute. :)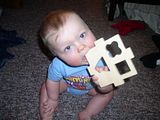 March 2

Ya im just pumped im having a spring baby and in the same month i was born i turn 20 april 9th :) Because it will be spring and ill be able to go walking an running to lose my baby weight, instead of it being winter and cold and cant go outside lol.
March 2

Aw, you will be so excited once he is here all your fears will disappear!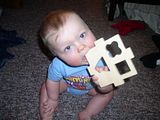 March 2

Well im doing great havent felt pregnant up until now lol. No morning sickness or what not. Im on bed rest right now because my son decided to drop to low, so my dr says i will probably have him a week or so before my due date. Hows ur pregnancy going?
Ecstasy
I have 18 kids and live in Cuba
March 2

Thanks for the PT mama! :) How are you & baby doing? .. Not long to go now! 8 weeks until we get to meet our lil guys! Wooohoooo! :) xx
March 1

Aw you'll be okay girl. :) Don't be scared.
March 1

You're only due a week before me lol :) and Thank you! I'm super excited to have two boys :]