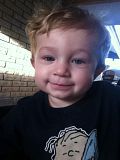 July 13

hey girl! how ru ?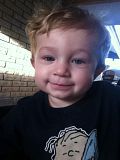 March 30

whenev ur free i pretty much always am. text me sometime. 4804143260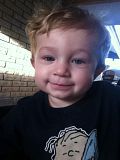 March 30

Lets get together soon! im in need of some real friends!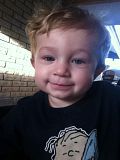 March 22

IT was good. Jax wasnt so good on the plane tho.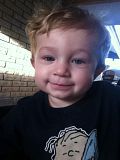 March 21

hi mama! how r u guys?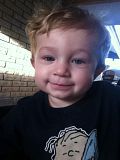 March 8

Jax is good! We are getting ready to go to Chicago to visit fam. When i get back we should get together!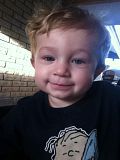 March 2

How are u and the LOs doing ?
Ellie.
I have 34 kids and live in Arizona
February 17

lmfao! thanks! i heard it somewhere on BG before and thought it was funny... i've been stuck at 1cm dilated for a bit and i'm frustrated! LOL
February 14

Buckeye is on the west side about 10 min past Goodyear. My husband is in the Air Force so we wanted to live close to base. I see you had your little one :) She is so cute, congrats! Im hoping for a Vbac as you were...sorry to hear you didnt get yours.
SaraLiz
I have 3 kids and live in Michigan
February 9

That's great that he is only thinking about what is best for you. I have never heard of not letting you go past your previous c-section "date"....Hannah was born on her due date with my emergency section, but Charlotte was 6 days late. The pain could just be scar tissue. I had a lot of that. Either way I hope your baby gets here safely :)
SaraLiz
I have 3 kids and live in Michigan
February 9

Your VBAC post was still on the main page this morning...and I wanted to give you a few encouraging words. I had my VBAC September 7th, 2008. Yes, my scar hurt...epidural helped with that. Also different positions were less painful, Sitting cross-legged in the bed was the best position for me. I started drinking red raspberry leaf tea about 37 weeks, and I do think it helped a lot to tone my uterus and give me better contractions. PLENTY of women go from where you are to labor very quickly. Can I ask why your dr won't let you go past the 15th for your repeat section? I would ask to wait as long as possible. The evening primrose is a good tip too...that was mentioned. Walking, and sway your hips when you walk. Hip circles. If you have an exercise ball, you can go on YouTube and look for exercises to help the baby come down to better press on your cervix. I hope this helps...I wouldn't trade my VBAC for anything.