About Me
Im a 5'5 brunette with dark brown eyes and I have alot of tattoos. I love rain and coffee. I'm a Taurus:) I've been with, and lived, with my boyfriend, Austin since january 2010 and my husky/terrier Dingo. We are expecting our first child and are very excited!! For the most part im an easy going person, until you piss me off. But then i'll probably just quit talking to you. I'm a reserved soul, and if you upset me chances are I wont do anything about. I'm not a violent person and usually keep feelings like that to myself. I've been told that I give good advice, so if you ever need someone to talk to I'm available :)
About the mommy!
Name Rochelle
Age: 19
First child?: yes

About the daddy!
Name: Austin
Age: 22
First child?: yes

Finding out!!
What day did u find out?: July 1, 2010
How did u feel when u found out?: nervous excited
Who was with u?:
Austin :)
Who was the first peson u told?: Austin
How did they react?: happy! he hugged me <3

Telling the grandparents!
How did ur parents react?: my dad laughed, and they both hugged me
How did his parents react?: im not sure, i was at work when he told them..but good from wat i've been told
Are they helping with baby names?: No
Have they bought anything for the baby yet?:
No
How often do they call to check on u?: once a month maybe
About the birth!
Do u know what u r taking with u?: Nope
Who is going to be with u?: My mom and Boyfriend
Are u going to videotape it?: No
Natural or medicated?: medicated
Do u think u will need a c-section?: no
Will you cry when you hold your baby for the first time?:
oh yes
Do u know what u will say to the baby when u first hold him/her: no clue
Are u scared about the labor?: YES!!
Names!!
Do u have a name picked out?: yup :)
If so, what is it? zoey renee or kyran marshall
Is ur baby going to be named after someone? my mom
♥ F I R S T
Kristin1111
I have 1 child and live in Toronto, Ontario
April 12

Congrats on your little girl
November 19

Awww Thank You!! :D, We gunna wait for the birth. How are you feeling :) xx
Nic Cage
I have 17 kids and live in Dildo,
November 16

Hahaha thanks :D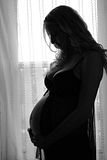 November 12

That's good momma!! And I heard from some momma's that also had issues with swelling that really cutting out the salt makes a huge differrence. I personally havent had any issues with swelling, i have a feeling that will come after the delivery for me. We shall see! And i'm feeling pretty good thank you. Just waiting on my baby girl...:D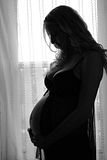 November 11

Ohh alright. Understandable. So how are you doing lately? :D Feeling lots of movement?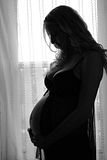 November 10

Wow...how come you didnt find out until june? irregular periods? and exactly...the shopping and preparing will definetely occupy some time! well hopefully she brings you the crib soon!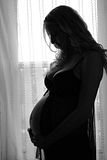 November 9

Haha, I'm sorry! But it was the truth for me:P...if it makes you feel better...it really does fly by...like I can't believe i'm finally at this point!! My 1st and 2nd trimester just flew by like crazy..but yes, once I hit the 3rd time slowed down alot...I think it was mainly because I got everything ready so early on...so I didnt have as much to look forward to you know?? All her shopping was done and such and it's been a waiting game for a long time now lol.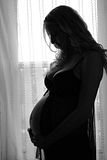 November 8

It has a way of sneaking up on you! :P..although if ur anything like me, once u hit the 3rd trimster time really slows down </3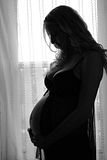 November 7

Awe what a cute name!!! and dont worry, that big day will be here before you know it :D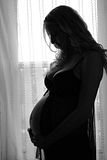 November 5

Really?! awe! congrates :D:D:D Do you have a name picked out???...And I'm doing pretty good thanks! And yup, not too much longer now, i'm pretty excited!! I thought I was in early labor the other day, but it never progressed into anything:(..I lost my mucus plug and also had some light bleeding and major cramps but nothing more happened and now i'm compltely fine...no baby yet I guess LOL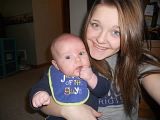 Katiee!
I have 1 child and live in Parkersburg, West Virginia
October 14

Oh dont feel bad! I would have done the same thing! My boyfriend got a new job and we were going to wait for his insurance also, which was 3 months too, but i had a scare with the baby, so I had to go to my OB, so I just got a medical card for now, lol. But im sure they will get you a ultra sound right away:)
October 14

I had that and then my ribs would hurt from it too and i felt so tired and lazy too lol x