Emma Anne
106 Posts | Joined BG: Sep 17, 2010
Last Visit: 1 year ago
Age

25



Gender

Female



Status

Married



Work

Childrens services



Location

Melbourne, Australia




Kids

1



Due

Apr 24, 2015



Angel Babies

1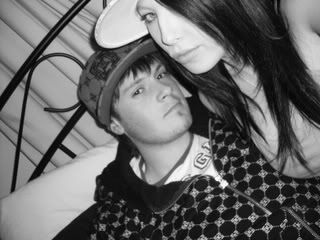 ..i have an amazing Husband Matthew who ive been with since the 22nd of march 2008... We started TTC in january 20210 and got our BFP in june and we couldnt be happier !
The Best day of my life !!
21/1/2010
...Been married since
January 21st 2010
...
...My names
Emma - Anne ...

...20 turning 21 , studying a dilploma in Early child hood development...
...Our little girl was born on the 4th of march 2011. weighing 5 pound 4 and was 46 cm long, ive never been more in love in my life she is my world.
... Currently pregnant with number 2 due 26th of january 2013 our little addition <3
...I live in Melbourne Australia...
...I love my husband with my whole heart , he has given me our daughter and i cant thank him enough...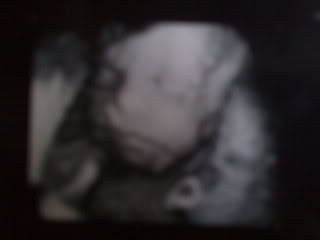 28 weeks
29 weeks
30 weeks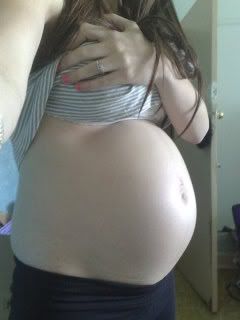 32 Weeks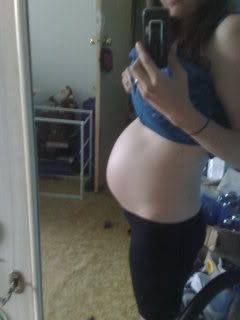 THE PREGNANCY
SURVEY
ABOUT THE MUMMY
Name: Emma anne
Age: 20
Is this the first child?: Yes .
ABOUT THE DADDY
Name: Matt
Age: 21
Is this the first child?: Yes .
Are you two together?: Yes , Married.
FINDING OUT
What day did you find out you were pregnant?: July 12th 2010
How did you find out?: I had been having ttc problems and for the sake of it did a PG test and BFP!!
How did you feel when you found out?: Excited .
Who was with you?: Nobody, Dh was home just not in the room with me.
How did the daddy react?: He was excited.
TELLING THE PARENTS
How did your parents react?: They were really happy for us.
How did his parents react?: The same as my parents happy an supportive.
How often do they call to check on you?: Every day or two.
ABOUT THE PREGNANCY
When is your due date?:March 5th 2011
How far along are you right now?: 31 weeks!
Have you had an
ultra sound
?: Yes ive had 4 at 6 ,10 ,20 and 25 weeks
Have you heard the heartbeat?: Yes!
SEX OF THE BABY
What do you want. Boy or Girl?: Either but have a feeling its a girl.
Do you know what you are having now?: Girl!
Are you happy with what you are having?: Very!!
ABOUT THE BIRTH
Who is going to be with you?: My husband.
Are you going to video tape it?: Probably not.
Natural or medicated? Natural.
Do you think you will have a c-section?: Not unless i have to.
Do you think you will cry when you first hold your baby?: More than likely.
Do you know what you will say to the baby when you first hold it?: I love you so much already!!.
Are you scared about the labor?: A little bit.But ill be fine
NAMES
Do you have a name picked out?: Yes Maddison Anne.
Is your baby going to be named after anyone?: Yes her middle name is a family tradition.
Did the daddy help pick the name?: Yes.
OTHER RANDOM QUESTIONS
Where was your baby concieved?: At home.
Have you felt the baby move?: Yes all the time.
What was your first symptom?: Nausea.
Will you have godparents?: Yes.
What is the babys room theme?: Hot pink.
Are you ready to be a mommy?: Yes.
What do you think the baby will be a "daddys girl/boy" or a "mommys girl/boy"?: Both.