Mama To Leena & Soon Dom
17 Posts | Joined BG: Sep 20, 2010
Last Visit: 3 years ago
Age

28



Gender

Female



Status

Married



Work

Cashier



Location

Waterford, Michigan



Interest

My Friends & Family




Kids

1



Due

Feb 18, 2013 (boy)



♥My Husband & I on Leena's Baby Shower ♥01-22-2011♥
Hi ..I'm Charlene, but please call me Charlie, everyone does. I met my now husband when i was 17 and he was 16 , we are high school sweethearts. we have been together for six amazing years. he is the love of my life and i could not see myself with anyone else!
I found out for sure i was pregnant on September 15,2010 with the due date of April 21,2011. On December 02,2010 we found out we were having a girl! we are naming her Leena Aurora Skai Walters. I Cant Wait to see who she looks like! Is she gonna dark like Mommy or Light like Daddy?
Mommy's Baby Girl Is Due On April 21-2011! Baby Girl Arrive On April 20-2011 Via C-Section . She Weigh In @ 8lbs 6oz & 19 7/8 Inches Long, & With A Full Head Of Hair. :D
My heritage is Mexican, German, Native American & White.
My Husband heritage Is German, Canadian, Mexican & Native American (Potawatomi Indian )
1ST TRIMESTER
1-4 weeks (1 month)- Check ♥ (Mommy didn't even know!!!)
5-8 weeks (2 months)- Check ♥( Took a test ..came out positive but faint)
9-13 weeks (3 months)- Check♥
2ND TRIMESTER

14-17 weeks (4 months)- Check♥(felt you move!)
18-21 weeks (5 months) -Check♥ (It's a Girl!!!!)-(Found out on 12-2-2010)
22-26 weeks (6 months) -Check♥ (finally gaining weight )
3RD TRIMESTER

27-30weeks (7 months) -Check♥
31-35 weeks (8 months) -Check♥
36-40 weeks (9 months) -♥♥♥Finally Here! Born April 20-2011! Leena Was Born 1 Day Before Her Due Date.♥♥♥
About Mommy
Name: Charlene..But Everyone Calls Me CharLie
Age: 23
Is this your 1st Child: yes
About Daddy
Name: Bo
Age: 22
Is this his 1st Child: yes
Finding Out
When did you find out: 8/31/2010
How did you feel: Scared/ shocked / happy
Who was with you: No One
How did the Daddy react: Shocked / Excited
Telling the Grandparents
How did your Parents react: supportive
How did his Parents react: happy
About the Pregnancy
When is your Due Date: April 21st, 2011
How far along are you right now: 16 weeks 6days
Have you have an ultrasound: I have had 2, only saw 1.
Have you heard the Heartbeat: Yes! 155
Sex of the Baby
What do you want: a boy.. .Girl ...either Really As Long As The Baby Is Heathly
Do you know what you are having: Not Not Yet, Hopefully On 11-22-2010
Are you Happy with the sex: Either is great.
Baby's Ethnicity
What is your baby's Ethnicity: American(Mutt). I'm Mexican, Native American , German & English. My Husband Is German, Native American, Mexican & Canadian.
About the Birth
Who is going to be with you: My Mom, Husband & Hopefully Grandma
Are you going to videotape it: yes
Natural or Medicated: Natural If All Goes Well
Do you think you will have a C-Section: I don't think so.
Do you think you will cry when you first hold your baby: I am pretty sure.
Do you know what you will say when you first hold your baby: I don't know.
Are you scared about the Labor: kind of.
Names
Do you have any names picked out: Girl: Leena Aurora Skai/ Boy: Dominik Rallen
Is your baby named after anyone:No.
Did the Daddy help pick the name: yes
Other Random Questions
Where was your Baby conceived: Me & My Husbands Bed.
have you felt the Baby move: not yet
What was your first symptom: Tender Breast
Are you ready to be a Mommy: yes
Will Baby be a Mommy's Girl/Boy or a Daddy's Girl/Boy: IDK.
Will Baby have any Sibilings: in maybe 5 years.
How old is the Baby's Sibilings: none.
Are you having a Baby Shower: Yes In January.
What is the Theme: No Clue.
What is your Mood right now: Excited
♥Our First Family Picture!
♥
♥ Baby Leena Aurora Skai W. Was Born On 04-20-2011 @ 12:16pm Via C-Section♥.
♥ She Weigh In @ 8lbs 6oz & 19-7/8 Inches Long . With A Full Head Of Hair! :P ♥
" />
♥Momma's Little Miracle !
:D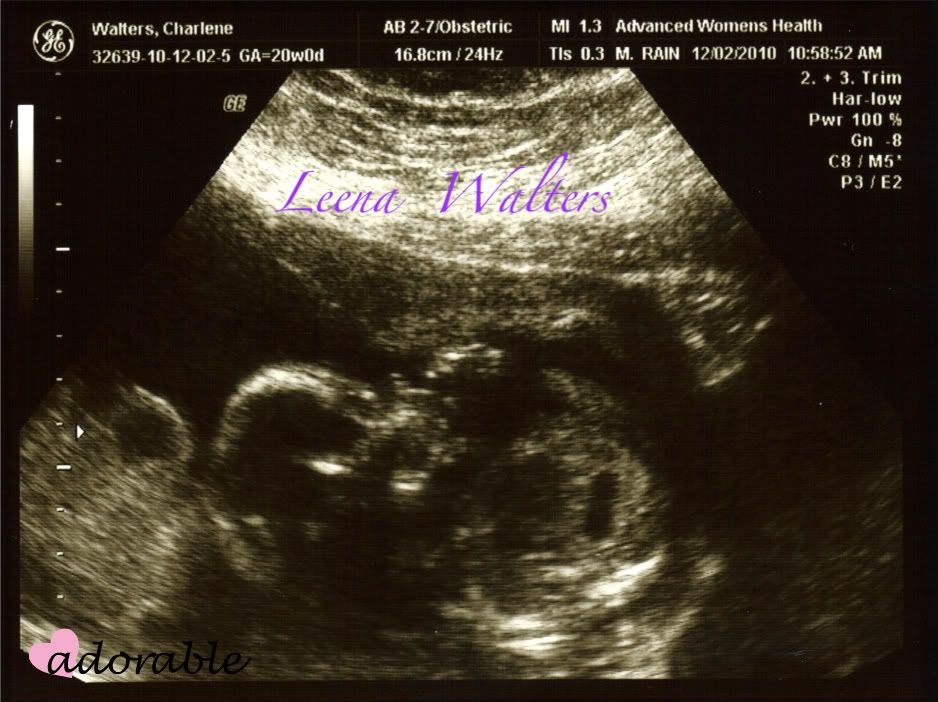 Miss Leena. 07-16-2011 Just Four Days Shy Of 3 Months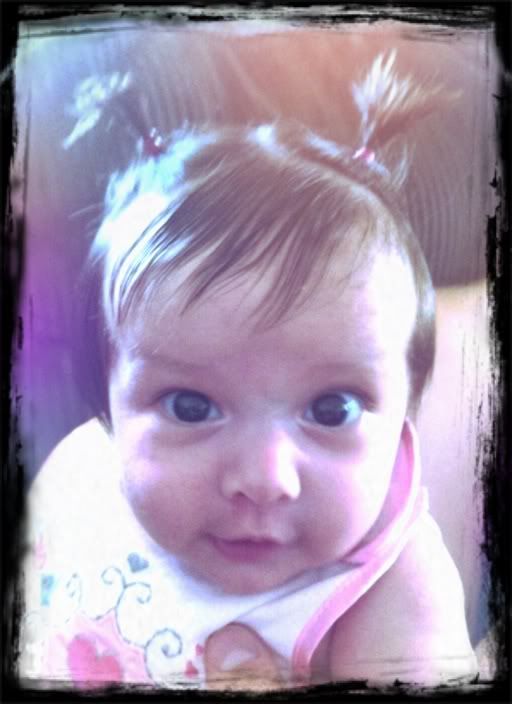 Add Me On Facebook!
http://www.facebook.com/ChaChaCharlie87?sk=info
1ST TRIMESTER
1-4 weeks (1 month)- Check ♥ ( Didn't Even Know)
5-8 weeks (2 months)- Check ♥( Went to the Dr. They Confirmed The Pregnancy)
9-13 weeks (3 months)- Check♥( Due Date 02-19-2013)
2ND TRIMESTER

14-17 weeks (4 months)- Check♥
18-21 weeks (5 months) -Check♥ (Was Told A Boy!!!)
22-26 weeks (6 months) -Check♥ ( Confirmed Sex... Boy!!!)
3RD TRIMESTER

27-30weeks (7 months) -Processing♥(Finally Started Gaining Weight)
31-35 weeks (8 months) -
36-40 weeks (9 months) - Schedule C-Section For 39 Weeks 2-14-2013