About Me
I am Angelica, but most people call me Angel. I am married to the greatest man on earth and we have a beautiful baby boy! Here are some of my interests:

Learning about religion. My real friends. Late night talk sessions about nothing of true importance. Watching Musicals. Ghostbusters. Entertaining television shows. Playing Mario Kart and not coming in 12th place. Wii Fit. Anime. Video Games. Super Smash Brothers Brawl. Catching Lightning bugs. Cosplay. Disney Movies. Jason Voorhees. Transformers. Star Trek. Star Wars (Yes, it is in fact possible to like both.) Looking like a geek and loving it. Swimming in the lake until I can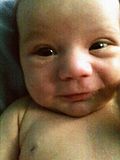 August 17

I quit my first week out of training! It was terrible. I had no idea what I was suppose to tell people, my training kind of sucked. I worked at one in Califronia, I just recently moved to texas.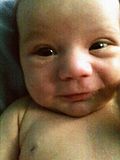 August 16

I used to work for ACS!
March 23

He is so beautiful! and those cheeks!!!!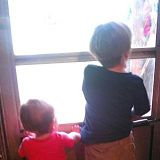 lisha+2
I have 34 kids and live in Oklahoma
February 8

Thanks :D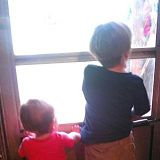 lisha+2
I have 34 kids and live in Oklahoma
January 21

Thanks for the PT hun!!
Your right and the wait is worth the while! Make sure you sleep as much as possible you'll definitely need it lol.
Awe that's a cute name! Don't be scared it's an amazing feeling the first time you'll get to hold him! I was in the hospital for almost 4 days and I completely forgot about how much I hated laying in the bed etc as soon as I held Parker lol.
It's not too far away and you'll be holding him :D Thank you he is certainly a character lol Have you picked out a name yet?
Thanks :) Are you excited for your little boy on the way?
If your wondering why I pted you I thought your pic was very pretty :)