Fubwa
337 Posts | Joined BG: Oct 05, 2010
Last Visit: 2 years ago
Age

26



Gender

Female



Status

In a Relationship



Location

New York



Had my first baby February 16, 2011. Violette Lilia. She is absolutely beautiful and amazingly intelligent. She is overly active. So rolled at 2 months, crawled around 5 months, walked at 8. She is into and climbing EVERYTHING! She amazes me, and everyone that knows her every single day. She is my everything.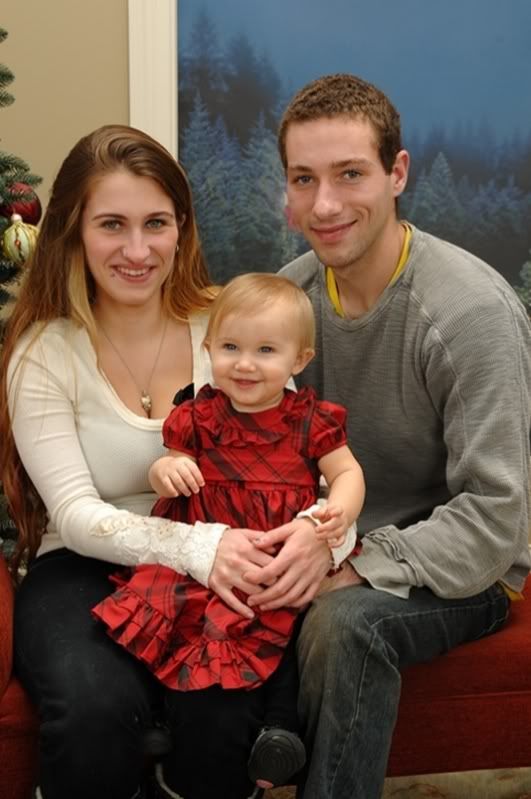 Im majoring in biology and environmental geosciences at UB, in my senior yr. I love nature and all species and hope to one day help save the world :)
THE PREGNANCY SURVEY
ABOUT THE MOMMY
Name: Misty
Age: 21
Is this the first child?:Yes.
ABOUT THE DADDY
Name: John
Age: 20
Is this the first child?: Yes.
FINDING OUT
What day did you find out you were pregnant?: Um, I wanna say June 22, 2010
How did you feel when you found out?: Scared, was pretty much in shock...
Who was with you? Noone, was alone...
How did the daddy react?: Mixed feelings, but now hes excited :)
TELLING THE PARENTS
How did your parents react?: Mom said I'm ruining my life and need to make a decision fast, but now shes excited
How did his parents react?: When they finally found out? Haha His mom is excited!
How often do they call to check on you?: Never...
ABOUT THE PREGNANCY
When is your due date?: February 18th 2011
How far along are you right now?: 20 wks and 4 or 5 days?
Have you had an ultra sound?:Yes, its what made me have to keep her
Have you heard the heartbeat?:Yes, this also made me have to keep her :)
SEX OF THE BABY
What do you want. Boy or Girl?: Girl, bf wants a Boy
Do you know what you are having now?: Girl! :)
Are you happy with what you are having?: I got what I wanted!
ABOUT THE BIRTH
Who is going to be with you?: My bf
Are you going to video tape it?: I will murder whoever tries :)
Natural or medicated? Medicated, drugs please
Do you think you will have a c-section?: I really hope not to
Do you think you will cry when you first hold your baby? I dont normally cry when I'm not sad, so well have to see
Do you know what you will say to the baby when you first hold it?: Hi baby alien blob, I am your mommy and this is your daddy, and we love you and couldnt wait for you!
Are you scared about the labor?: More than anything. I tell my bf im terrified all the time!
NAMES
Do you have a name picked out?: Nope, but shes getting both our last names
Is your baby going to be named after anyone?: No
Did the daddy help pick the name?: Hes trying, were both picking names and then narrowing them down
OTHER RANDOM QUESTIONS
Where was your baby conceived?: I'm not entirely sure. I think my old bedroom at my moms, the day my mommy through me a surprise 21st bday party a couple months after my birthday!
Have you felt the baby move?: No, but I saw her move on the screen...
What was your first symptom?: I figured it out before any symptoms or missed period, just had a feeling. Slight morning sickness fallowed
Will you have godparents?: Not legal ones, not getting the baby baptized
Who will be the god mommy?: My sister
Who will be the god daddy? Maybe my little brother...
What is the babys room theme?: Light pink and either dark brown or black
Are you ready to be a mommy?: I dont think its the right time in my life, but I think I am capable of being a great mom even thought I might not be fully ready
What do you think the baby will be a "daddy's girl/boy" or a "mommy's girl/boy"?: I hope both, but if I have to pick, daddy's girl. I think little girls are sooo cute when they are close to their dads :) ... And hopefully itll make up for the fact that he didnt get his boy he wanted. But hell love her, and he can still teach her to play hockey :)