About Me
My name is Kayla,
I'm so special, that i'm a package deal. With me you get Kinlee... yea, shes perfect. She's my sunshine, my bestfriend, my snuggle buddy, my heart, my soul, & the only person I'll ever need. If you havent figured it out yet yes, Kinlee is my daughter. She goes by Kinlee Morgan Davis Phillips <--- She's the best part of me.
Kayla Brianne Davis
Create Your Badge
Not Married Is My Only Regret.
But, I Do Believe Everything Happens For A Reason, & My Baby Girl Is NO Mistake, Only An Unplanned Blessing. If You Want To Judge My Parenting Ability & Maturity Solely Based On Age, Then You Should Stop While Your Ahead & Save Your Breath & Both Our Time.
kinlee made her apperance on 2/13/11 @ 7:40 pm. 27 hours of labor, 20 mins of pushing. 6 weeks early. her cord was wrapped around her neck, i couldn't breastfeed because she couldnt regulate her sugars after 2 days of trying the doctor decided formula was best.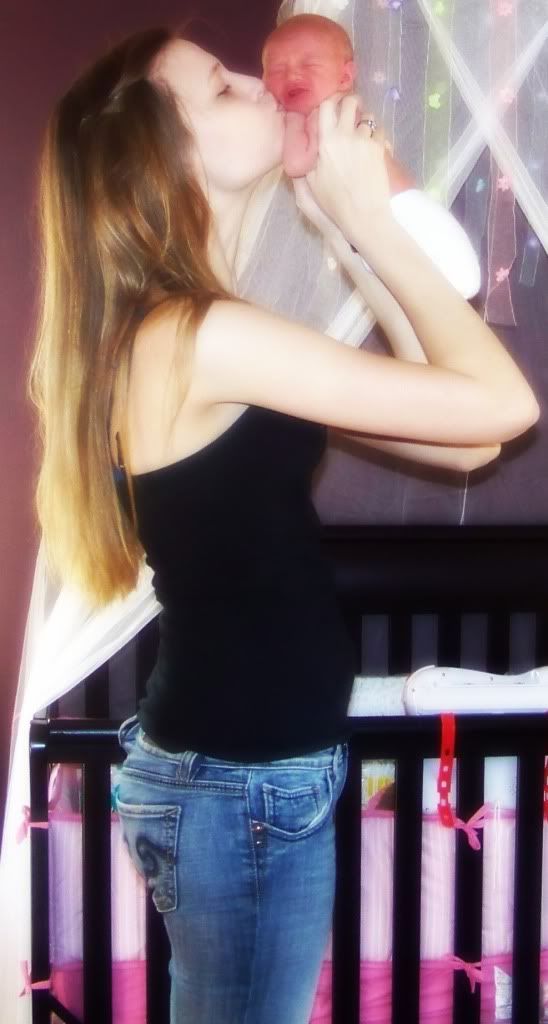 I'm From A Small Town In South Alabama & Wouldn't Have It Any Other Way! Mudriding, Fishing, Hunting, The Beach, Bonfires, & Alabama Football. Church Every Sunday! It Doesnt Get Anymore Perfect Than That! My Little Girl, My Dog Max & The Best Friends Anyone Could Have Make Me Happy!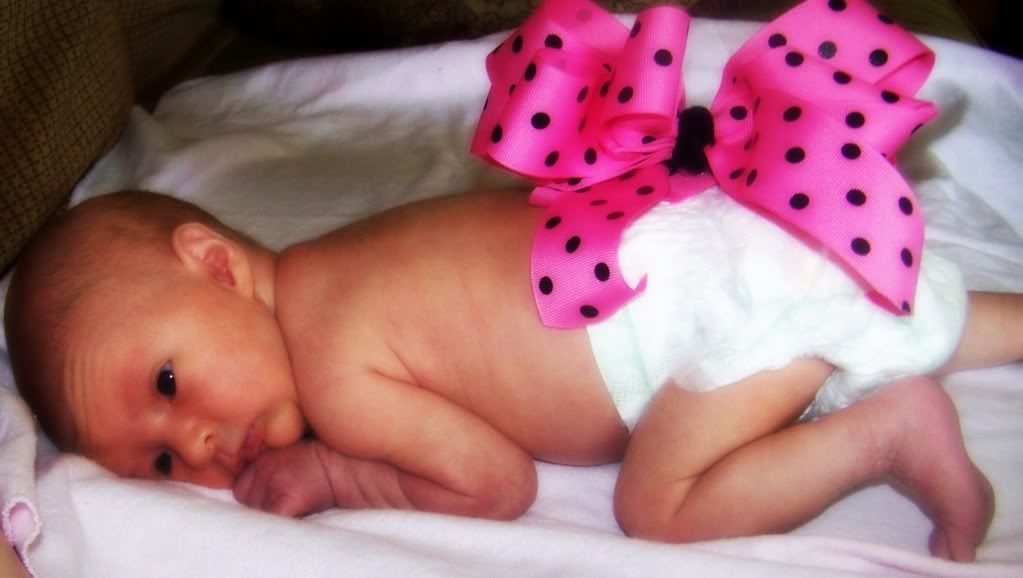 feb 13-birth- 5.10 pounds. 19 1/2 inches.
feb 15- 2 days- 5.4 pounds
feb 21- 1 week-5.9 pounds
feb 28- 2 weeks-6.1 pounds
March 14th- 1 month-7.3pounds 20 1/2 inches.
April 21- 2 month.- 10 pounds 23.5 inches
Jun 15th- 4 months- 14.1 pounds 25 1/4 inches. Taking The Crown For Fatttt Baby!
Kinlee Morgan!
6 weeks- sleeping all night.
6.4 weeks- smiled.
6.5weeks- giggled.
after 4 years of being together me & her father just couldnt keep our family together, i'd love to sit here & blame it all on him, but i pushed him away, after kinlee was born i couldnt sort out my emotions i closed myself in. He started cheating, i started closing in more. He left us... just one day decided he wanted someone else. I have to kick myself every day. He doesnt even want to try anymore, he doesnt see Kinlee... or pay for her. I've raised her from day one. I still have hope for our future, but right now... it hurts!
January 10

Either way her wittle baby pics gave me baby fever. I want a boy too. But i don't think anytime soon sadly :( How old is she now?
January 10

OMFG your little girl is adorable. I shouldn't have clicked on your page now i have horrible baby fever.
ℒottie ❤
I have 1 child and live in Newcastle Upon Tyne, United Kingdom
May 6

thankyou for the PT! :) x
Meℓony ♥
I have 1 child and live in Huntsville, AL, United States
May 31

your baby was born on my birthday :)
May 30

its at 350 for 30 mins, or until cheese is melted and tots are brown :)
May 26

Hello there. I wanted 2 come by your page and say congrats on the pregnancy and that i hope all goes well for you through your pregnancy. I'm not a mother yet but I'm hoping I will be soon. Me and my hubby are ttc at the moment. So I hope all goes well for me and him while were ttc. Because I want a little one so bad I really do love kids. When I do get pregnant I am gonna name my twin girls if I had twins that is savannah Beth and Hannah Beth and for the boys Stefan Micheal and Edward Anthony.me and the hubby have been ttc since July 25th 2010. So we've been trying for awhile now. But I hope all goes well for you and your baby. I am on here 2 meet new Mommies and Mommies to be so we can talk and maybe be friends. So I can have someone to talk to when I do get pregnant and I need 2 ask questions or something. So I'm hoping we can be friends and such. It'd be nice 2 have friends on this site 2 actually talk to me and such. Take care, Dorothy granger
Way too many people in my family are September, and none in October. Plus it's my favorite month <3 hah but if I go by the family planning websites where I put in MY cycle length and such it gives me an EDD of 10/3/11
I really hope so! I want her to be an October baby so bad, mainly because ever since I got my EDD I just felt like it was wrong, and my intuition with everything so far has been right when it comes to her. So she needs to make it to 42 weeks unless they change my EDD haha
Oh wow! that is a very long time! I am glad everything worked out for you though!
Ohh that makes sense. They gave me an EDD of Sept 19th based on my LMP but they based it on a 28 day cycle, not 35 - 40 which is what mine is. D: so I think they're 2 weeks behind lol but I didn't get my first ultrasound until 17 weeks and even though she was measuring small they said they won't change the due date after 13 weeks because some babies grow slower. Oh it was scary! I was so worried that something was going to go wrong and I would lose her :( but thankfuly everything is okay <3
Oh crazy! I was in preterm labor two days ago. luckily they stopped it yesterday 'cause im just barely going on 23 weeks. I think she is 2 weeks behind what they said, though. How did they find out you were really two weeks behind??
thank you! :D I saw on your profile that they miscalculated your EDD. How far along did you think you were when she was born, and how far were you really?