About Me
Hello! My name is Sabrina, I have a 2 year old son & a great husband!
I am starting to get on here a little bit more now! Usually on Facebook & twitter more :)
I am a Independent Distributor for IT WORKS! I sell those "crazy wrap things" :lol:
Here are my personal results with the wrap, Mind you I have only wrapped 3 times!
I still have one more wrap to do! From my pacakge so we will see!! But so far I am in love with my results!
Even if you are pregnant there are tons of products IT WORK sells that you can benefit from! Just as me how!!
Afraid you wont get your body back after baby?! No need to worry, just a couple of wraps can fix that and help tighten up that skin after baby! You can even wrap if you are breast feeding, all ingredients are botanicals! Here is a client that had multiples, and just with 4 wraps after babies, she is on her way back to that sexy body! Message me for more info!
Blessed x2♥
I have 146 kids and live in Fort Wayne, Indiana
February 22

NOO hahaha Im soooo ready for summer .. I just want it to be warm and sunny .. This cloudy shit and snow is making me sooo lazyy .!! lol
February 8

Your baby is absolutely beautiful! Aw! (: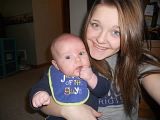 December 27

Ah I wishh! Still NOO baby ://// Hahah :))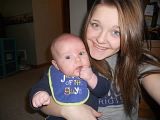 December 15

I am doing great, thank you! I hope youu and LO are doing great too! He should be here anytime now, Im so excited :D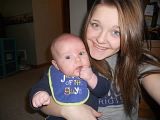 November 27

Awh thats good, and I bett! Congrtas, he is soo cute! He has a head full of hairrr! How cute!:D Goood luck mamma, I can tell hes gunna be a ladies man! :P
k❤
I have 2 kids and live in Indiana
November 26

Congrats on the boyyy:] He's beautufuuuuuul Do you have a FB?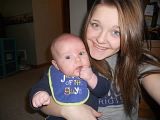 November 25

Whereee is babyyy Tysonn!? :D I want to seee this handsomee ladys man! :)
November 6

it snowed 3inches here last night... but it's supposed to be 60's the upcoming week. i hate nwi weather.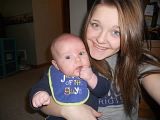 November 6

Haha yay, I know! Welll, hopefully he will come earlyy to see you, butt itd be my luck to want him here so bad, then he will decide to stay in longer just to drive me crazy:) loll, and yes I know, I cannnnt wait!! :P Yeah I can hardly sleep anymore too, like ill be so tired, and ill lay down, but then I just lay there! haha! :)
November 4

it's okay. random comments are the best. and thank you. i definitely am enjoying the time with him. i see you're expecting your LO soon. hope everything goes well with that! easy labor dust to you!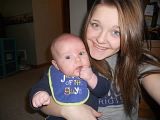 November 4

Yeah I know, I wanted to tell my principal that I was done walking up steps and to either make all my classes on one floor, or let me use its elevator, but idkk.Oh yeahh, well thats good your doing it on your ownn, loll. That would be nice, I bet your just ready for this to be over with, hah! I dont think I can get any bigger either, hah! I feel huge already and I still have over a month to go! I hope I dont get much bigger thoo! Well thats good yourr getting your energy boost, lol. I wish you could pass some this way, i feel so run-down here lately. all I want to do is sleeepp. Oh yeah that would be awfull not having a bathroom around! Like I said before, when you gotta go, you gotta go now! :D