ashleynb1991
I have 1 child and live in Hazel Park, Michigan
November 13

Im alright, Im staying with my fiances mother right now but we did find a place but it seems like its going good one minute then something happens to mess things up but im trying.
November 1

that's awesome!!! it will most likely be our last also :) yep, the dog is a pit. they are bestest friends lol
March 25

No, it's about an hour away from Ann Arbor (I was just there yesterday at the Little Seedling).
March 23

Clinton TWP, about 30 min (northeast I think) from Detroit. Right by Mt. Clemens.
March 23

Hello! And thanks, they're my old knee high socks, lol. What part of the mitten are you from?
November 12

Hey, did you get my friend request on facebook?
November 10

I'm free basically any day before 5! And yep I know where Great Lakes Crossing is.
October 31

Hey! Colin is doing great, he's crawling and getting into everything! And that sounds great! I'd love to get together and have a play date!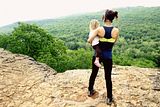 Ozknativmama
I have 17 kids and live in Fayetteville, Arkansas
September 12

Thank you so much! Motherhood is such a challenge and its so different everyday right now! I'm enjoying every minute of it, learning so much! Ha I found your request and added you :) I let those pile up sometimes :/
Hey, I got the shoes! I love them, thank you so much! ! I added you to the GSL, page 676 :)
ℳj
I have 2 kids and live in Fucking, Austria
August 25

Thank you :) and ya I was keeping it on the down low for awhile lol:P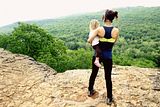 Ozknativmama
I have 17 kids and live in Fayetteville, Arkansas
July 24

Hey I was attracted to your name "freespirit" and checked ya out. You seem a lot like me momma :} Your daughter is pretty adorable also!