About Me
Quinlyn Starr Ainsley.
16 years old!
I blow out the candles on November 7th.
Pregnant with my 2nd!
Gave birth to a beautiful baby boy named Roman(:
Lost my first child at 3 1/2 months.
Friendly && outgoing. So message me! :D
Gonna be a Junior at Naperville North High School.
Swimmer/dancer/soccer player!.
Drummer, guitar player, and bass player.
Nerd :P
Get to know me!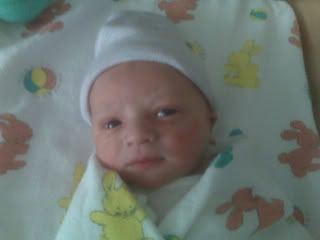 Roman Jaycen Michael Ainsley was born on November 8th, 2011. And ever since then, my heart has been taken(: I never thought I could love anybody as much as I love him. He's definitely the love of my life. I don't know where I'd be without my beautiful baby boy.
I am not a fighter, but I will fight for what and who I love. I will always stand up for what I believe in. I will always try to make the best out of a bad situation by talking it through but if I absolutely have to, I will f**k some shit up xD
There is no greater feeling I get then when I'm riding my skateboard. It gives the the greatest sense of freedom that can't be duplicated by any other feeling. I always feel so accomplished and proud of myself when I am able to nail a new trick. I could ride my board for hours and hours and never get tired. Skateboarding is my first love.
July 23

that is great : ) at first i wanted a boyy but den i wass sooo happy to be havin a girl
July 22

Heyy. Jus stopping by to see how ur doimg. Do u no if ur having a boy or girl yet.?
June 9

Ur welcome. Im having a baby girl. Do u want a boy or a girl
June 2

Hi.! Congrats on ur pregnancy. I hope all goes well this time. My name is Janelle btw
ChloeE.
I have 1 child and live in Gypsum, Colorado
May 17

Hey congrats on your pregnancy! Lets chat, k? :)
,,,;m
I live in California
October 26

hi my names christina. just wanted to say congrats on the pregnancy and if you wanna chat just commen or pm me.
ChloeE.
I have 1 child and live in Gypsum, Colorado
October 22

Hey I'm fifteen and pregnant with my first baby boy. And Due November 14th. Also I live in Eagle, Colorado so thats sorta close to where your from actually only like 2 hours away.