Baby Jace's Mommy!
675 Posts | Joined BG: Oct 16, 2010
Last Visit: 2 years ago
Age

24



Gender

Female



Status

Single



Work

deb shops sales associate, lease dep. manager for motherhood-macy's location



Location

Croswell, Michigan



Interest

Air Force, Breastfeeding, reading, writing, photography, taking care of my lil man!



My ex-boyfriend Josh and I welcomed the son we've always wanted April 22nd 2011. I was set to leave for the air force on Dec 7th 2010 but nature has a way of changing life plans. Josh and I were together for 4 years and 5 months. I've always been excited for these days and its just as wonderful as i imagined! His name is Jace Lawrence Torrez.
Breastfeeding was hard for the first two weeks but it was totally worth it! i love every part of it.
6 weeks breastfeeding
3 months breastfeeding
6 months breastfeeding
9 months breastfeedinig
12 months breastfeeding
I breastfed my son for 11 months and one week. I worked four jobs and he was gradually weaned. I miss it but I'm glad i gave him that much :)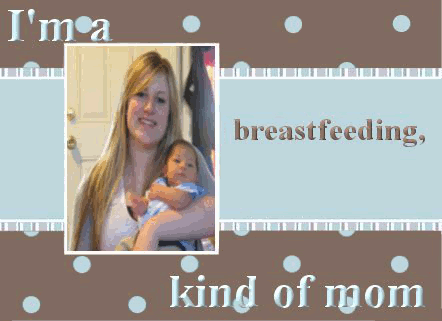 Josh is 21 years old. He is a great daddy. Wasnt the greatest boyfriend so we r not together but we are friends so that Jace can be raised the best we can.
Labor Story!!!
i was induced at 6am on april 21st. i was dialated to 1 1/2. thinned to 50%. the rooms were full so i was in triage for the first couple hours. the girl in the curtained off room next to me gave birth in triage. nurses were in and out of my room reassuring me that the screaming and grunting that i heard for 30 mins was not going to be my experience. they said it wasnt going to be that bad for me. little did they know that after i got my own room, at about nine, and people started coming to visit, the pitocin, at a certain dose, made my sons heart rate drop. they stopped the pitocin but my contractions became softer and irregular and i was only dialated to 2. so they started it again. they turned it up slower but around 4 pm when it reached 8, his heart rate dropped again. they said i would prlly have to get a c-section. that was so devastating to me at the time. my contractions this time kept going on their own but slowed down. i begged to just turn the pitocin on a tiny bit to help them along and see where that got us. my doctor, the wonderful man he is, allowed me to continue as long as baby was safe. finally i started dialating again and by 12 am my body wasnt relaxing enough in between contractions to get past 6. i didnt want the epidural because i heard it could slow labor down and i wanted to do it naturally but i had to get it. i remeber moms telling me they couldnt feel it but it hurt me so bad i was crying and squeezing the nurses hand. and with that in mind i didnt regret it at all!!! i dialated from 6 to 9 in less than an hour and i couldnt feel a thing. i was actually sleeping! i dozed in and out until i started feeling like i had to push at 2am. it hurt so bad!!! i pushed for an hour then the doctor informed me that i might have to have a c-section anyway because he was face up. :( but we were gunna try to turn him! for another hour i had to stop pushing (which is way harder than pushing) and turn from one side to another in between contractions. at 4 i started 2 push again and amazingly he had turned!!!! an hour later, at 5:10 am April 22nd, 23 hours into labor, my beautiful son was born, 8lbs 5ozs, 23in long. good head of hair. short umbilical cord though so the doctor had to hold him upside down while josh cut the cord. finally i got to hold my lil man and i cried my eyes out. josh got a bloody nose when he was tryin to see him, poor daddy. that was the best day of my life :)
LoveMyProfile.com <3 Profile Counters
i believe in the no-cry solution.
im a breastfeeding mama!
i co-sleep!
im a working mama!
im a get on the floor and play with the baby kinda mama!