About Me
my name is johanna im Married. 21 years young. happy momma even tho its stressful!
Elliott decided to show up a wk early. his bday is may 19th. i like to say he was my late bday present since he was born 2 days after my bday!......he is now ONE and a half and oh boy has this first year flown by and my lil man has grown so much he has 16 teeth and has been walking since 11 months and got off bottles at 1 year!!! he never stops talking or climbing!i love my lil man so much and now we are expecting again!!!! due date calculator says in due march 6th :D (baby boy russell)
i believe in bf til the lil one says so (elliott said 8 months was enough :( im a believer in self soothing crying it out, circumcision, co-sleeping, vaccinations, time out tough love, disposable diaper, eat what they want time of mama. i post stuff on hear to learn and hear what you other mamas gotta say not get hated on or picked on.
" />
" />
Pregnancy #2
06/20/12 BFP
06/21/12 BFP
06/26/12 told family
07/05/12 first OB appt 5wks 1day Weight:180(eww)
07/19/12 confimation 7wks 1 day weight:186 (but i was wearing a heavy belt and shoes this time)
8/21/12 down syndrome ultrasound scan. 11wk 6days but measuring 12 wks 2 days everything looks good they say and they say the might have saw a p***s but still early and defiantly not positively a boy and to wait til 17 wks
8/22/12 reg obgyn appt. 12 wks weight:184 (lost 2 lbs since i havent been eating a whole lot since everything sounds gross except rice and soup) baby looks perfect :D
9/13/12 obgyn appt 15 wks 1 day weight 183 lost more weight havent gained any so they made me do a early glucose test to make sure and i still have to do the normal 26-28 wk one also yay me. they didnt do an ultrasound but had some trouble finding heart beat said i might have a back lying uterus? nothing to worry about tho.
10/11/12 anatomy scan at 19 wks 1 day and its is defiantly a boy a flasher just like his brother now to buckle down and find a good name :D
10/29/12 obgyn appt 21wk 5days weight 191 yay finally gained some weight. LO is being named russell but dont know middle name yet. he is kicking like crazy!! going to see a pain specialist friday for pelvic pain
October 22

am very happy. He treats me well and doesn't drink like a fish the way my ex husband did. I haven't told Ayla yet because I wanna be sure the pregancy sticks. I've had some miner complications. How cute he is excited. :) You certainly will be busy with two active little boys. My goodness.
Aww You've only got a few more months to go. No I have a new and wonderful man in my life name Drew. This baby is a big surprise for us but I'm not unhappy. My ex husband has visitation once a week with Ayla. She's growing so fast and talks so much. You done having kids after this one? Your son sounds adorable
h never mind I guess you already have me in your PT lol. but yeah I'm super excited and suffering major morning sickness. How are you feeling?
ww congrats! :) Yeah I have another ultrasound tomorrow. If you add me to your PT you can see the one I had at 6 weeks 5 days. and I'll be posting the latest one tomorrow. I'll be about 10 weeks 5 days. Ayla just turned two on the 18th and she's so amazing and smart. How are you guys doing?
ZMS
I have 1 child and live in HELL, OH, United States
August 30

Aw thank you. I thought of it out of nowhere lol i thought about kid name kinsley then her name hit me out of that and i was like that's it. Lol everyone thinks i say kenzie lol it gets annoying
Mrs. Calderon
I have 2 kids and live in Lincolnton, North Carolina
August 30

Hi, thanks!!! I love the way my daughters name is spelled i feel it looks more "girly"! I get alot of compliments on her name spelling btw and her sisters name is Jocelyn so I wanted yn in her name too lol!!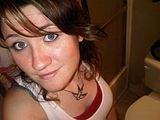 July 12

I'm thinking so! I have a lot to learn. I don't even know how to upload a profile picture or do the cool countdown thing like you have! Guess if I have any questions, I will run to you :D
June 24

Congratulations on your pregnancy! :D I know you were wanting to have another (I think)... Wish you the best!!
Sunkissed.
I have 2 kids and live in GC, IL, United States
June 24

Congrats on the BFP! :D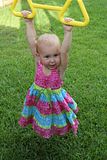 June 22

Hi! Congrats on the BFP :) my daughter is 21 months old :)
Sunkissed.
I have 2 kids and live in GC, IL, United States
June 21

It's pronounced just like it's spelled... Kiley... Ki - ley. Lol.
MS.JES
I have 2 kids and live in California
March 6

im sooo super late ijsut got your comment about my daughter and thank you! ":)