Brandi Coughlan
628 Posts | Joined BG: Nov 04, 2010
Last Visit: 1 year ago
Age

25



Gender

Female



Status

In a Relationship



Work

Domino's Pizza



Location

Easton, Pennsylvania



My name is Brandi and I'm 21 years old. I blow my candles out on February 4th. I'm a mommy to my son Jordan and daughter Nevaeh & I'm loving every minute it! I graduated high school and I'm going to beauty school. On July 12, 2010 I met the most handsomest guy ever. His name is Jermaine & he plays daddy to my son and is a great father to our daughter. I couldnt ask for a better man to be in our lives. He's joining the air force and works very hard to support our family. Anything else just ask. :)
Jordan Tristin;
born via c-section on April 30th, 2008 @ 11:38 P.M. 6lbs, 8oz. 20 1/4 in. long <3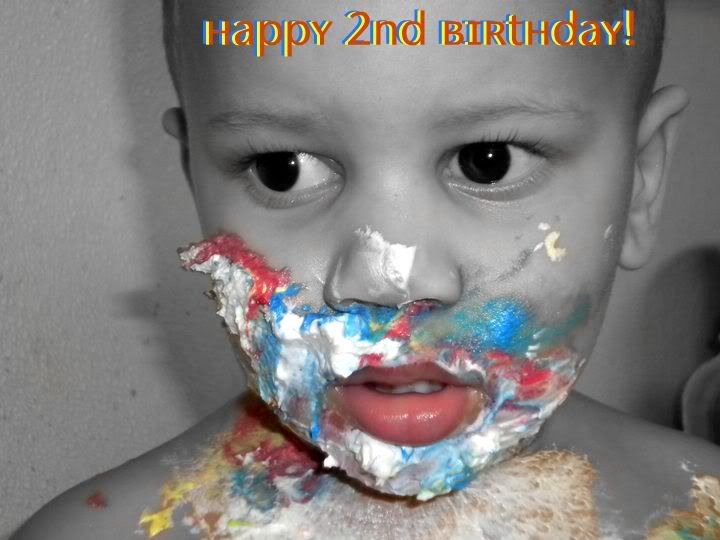 & This is Jordan's half sister Sophia :)
Baby #2 dates:
9.1.11- first BFP
9.5.11- experiencing light cramping..
9.14.11- initial Dr appt- went well, alot of information & paperwork! first US scheduled for Oct 10th :) @ my 10 weeks check up
10.6.11- went to get blood work done, also had to do my first glucose test. i had the orange one, it was horrible! however, i was soo happy bc i didnt even feel the needle goo in! i was ecstatic.
10.6.11- well after my blood work today me & my bf went to take Jordan to the Country Junction. It has a pumpkin patch, hay ride, store, haunted house, bounce houses. It was really fun, except i fell & sprained my ankle really really bad! My bf had to rush me to the ER, i was in so much pain. now im on crutches with a air splint. -__-.the only good thing was that we got to see our little munchkin a little early & hear its heart beat. We have our original OB appt on monday the 10th. so we'll get to see it again :)
10.10.11- 2nd Dr appt! Went well, they took cultures & did a ultrasound. told me my cervix is in a weird spot. WE saw our babies little legs & arms :) We go back when im 13 weeks.
11.7.11- 3rd Dr appt! Everythings good. HR-140 beat per min. :)
11.29.11- ER.. I went to the ER worrying that I was leaking Amnio fluid.. they did a US & did measurement of the baby & amnio fluid, HR was 161. DR said everything looked perfectly fine. I have a dr appt next monday so ill let my dr know then.
12.5.11- 4th Dr appt. everything went normal. Scheduled 20 week US for Jan 11 @ 2:00. not exactly at 20 weeks tho :(.
1.4.12- happy new year.. dr appt went good.
1.11.12- enrolled in Cosmetology school & found out were having a baby girl :). thety didnt get to see everything they wanted to at the US so they want me to go back at 29 weeks then again at 36 weeks. Were both super excited!
Nevaeh Chanel
born via c-section on May 7th, 2012 at 12:57PM, 7 lbs, 13 oz & 20 inches long