♡Niki + 2!
333 Posts | Joined BG: Nov 08, 2010
Last Visit: 2 years ago
Gender

Unspecified



Status

Married



Work

Paraprofessional



Location

Fort Stewart, Georgia



Hello baby gaga! I am a proud mom & Army wife with a hectic life! I have 2 kiddos, an 8 year old son who has enough energy for 6 people, and a rambunctious 14 month old daughter who doesn't sit still for a second! They keep me on my toes, thats for sure. And we are throwing another in the mix, we are expecting our third May 2013. I can't wait to see what the future holds!

I have been happily married to my soldier for 6 years and together for almost 8! He truely completes me. Him, and my children have been the best things that have ever happened to me. He amazes me more and more every day, and I could not have asked for a better man in my life.

These are my babies, my world, my reason for breathing, my everything...Jaiden and Aubree...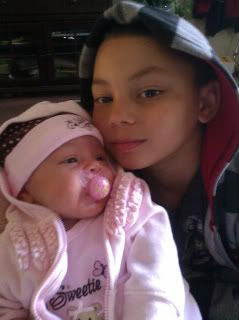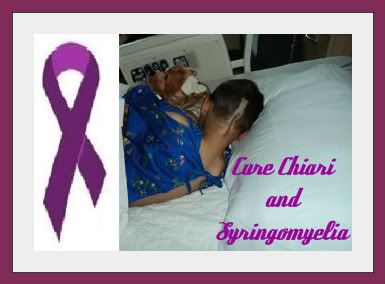 Me and Jaiden both have rare brain malformations. I have had three decompression brain surgeries, and my poor little boy has recently had to endure the same thing. He was so strong and courageous, and did not cry or complain of pain, not even once!! The one surgery he recieved seems to have really helped him, so we are crossing our fingers he will not need another.
HE'S HOME!!