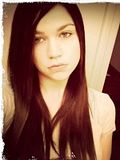 ~Carole~
I have 3 kids and live in Round Rock, Texas
April 28

Thanks for the PT!
April 19

Thank you for the comment Angie I am super excited for you guys it's crazy how we both were planning on getting prego this summer and now we are having our babies in December. :)
Joyzee05
I have 18 kids and live in Oregon
January 10

Hard to be pregnant while your hubby is away! Will he be back for when you have your baby? I noticed you live in the same area as me!