About Me
On june 9th 2011 my life changed again! My baby girl Alexus Selene was born at 3:45pm after 7hours of labor and 15 minute of pushing she arrived into this world weighin 8lbs and 3 ounces and measured 20 1/2 inches long! :)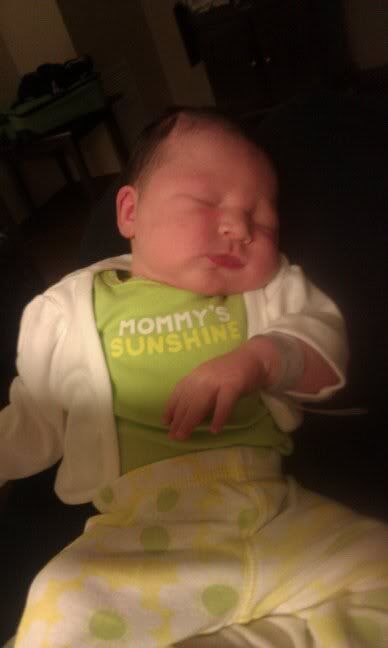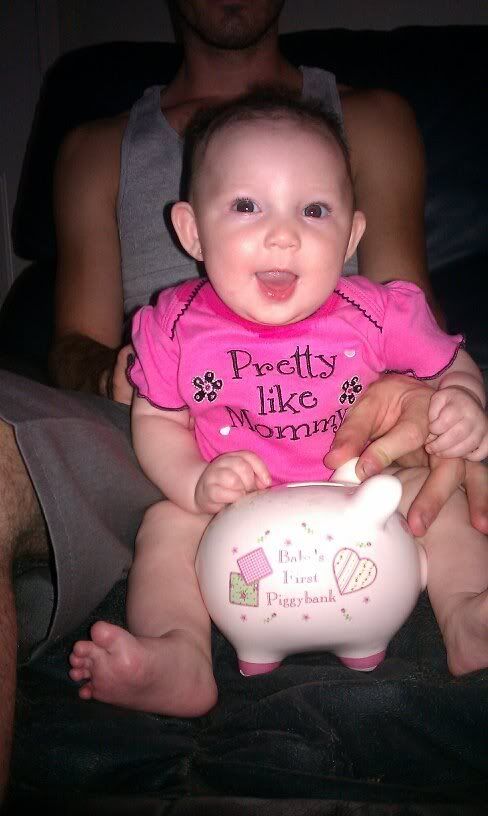 There isn't a lot people don't know about me because everything i do in life i share because i love what i do and share it with everyone! When i lived up north in dekalb I was a CNA and clinical assistant at Kishwaukee hospital ! i loved my job to death but trying to balance that and 21 credit hours a semester can sometime put me at a loss for energy! i love to dance and run track and working out are all my passions in life! I got permitted to double major last semester so i have officially declared physics as my second major! im majoring in biological sciences and physics! Im going to school to be a forensic pathologist! Im expecting my second child. I lost my first one on Jan20th 2010. IT was so hard because the drs decided that they wanted to try and see if i would deliver him on my own well he sat inside of me until Feb 20th. I dont think my body wanted to let go of the precious life that i had created! The second one was unexpected and un planned. So far so good. I am farther than when we lost him so i am hoping all continues to go well :)
I recentely moved to Louisiana to start up a new life with my boyfriend and his cousins becuase he got a better job offer. We are currently looking for different places but staying with his cousins until we can get a place of our own! :) i love everything down here except the healthcare and the rude people lol. I love all the weather and scenery but people could change! Im hoping to resume school next semester but im taking a semester off to find a job and earn some extra money! :)
T H E P R E G N A N C Y S U R V E Y]
ABOUT THE MOMMY
Name: Stephana
Age: 19
Is this the first child?: yes. and one angel baby
ABOUT THE DADDY
Name: Jon
Age: 23
Is this the first child?: yes. and one angel baby
FINDING OUT
What day did you find out you were pregnant?: october 8th
How did you feel when you found out?: shocked, nervous, excited, scared.
Who was with you? Raven a friend
How did the daddy react?: scared but excited.
TELLING THE PARENTS
How did your parents react?: my mom was really scared because we had just lost a baby but she was and stilll is there for use 100%
How did his parents react?: Happy.
How often do they call to check on you? my mom calls everyday lol
ABOUT THE PREGNANCY
When is your due date?: June 2nd
How far along are you right now?: 30 weeks
Have you had an ultra sound?: yes! everything is perfect.
Have you heard the heartbeat?: yes was 156 then 166 then 143 thern 133
SEX OF THE BABY
What do you want. Boy or Girl?: doesn't matter
Do you know what you are having now?: GIRL <3
Are you happy with what you are having?:Disappointed but I adjusted
ABOUT THE BIRTH
Who is going to be with you? in the room? him
Are you going to video tape it?: noooo.
Natural or medicated? medicated.
Do you think you will have a c-section?: i really really hope not.
Do you think you will cry when you first hold your baby?: of course! i'll cry when i see it.
Do you know what you will say to the baby when you first hold it?: not sure haha i'll probably be so overwhelmed with joy.
Are you scared about the labor?: yes very.
NAMES
Do you have a name picked out?: Lathan Bentely or Alexus Selene
Is your baby going to be named after anyone?: nope.
Did the daddy help pick the name?: yes of course. he picked the girls it means defender of the moon! (he is a nerd lol)
OTHER RANDOM QUESTIONS
Where was your baby concieved?: in a bed of course.
Have you felt the baby move?: all the time
What was your first symptom?: tired all the time. it's the only symptom i have.
Will you have godparents?: yes.
Who will be the god mommy?: not sure yet.
Who will be the god daddy?: friend denzel.
What is the babys room theme?: pooh bear
Are you ready to be a mommy?: scard but yes
What do you think the baby will me a daddys boy or girl or mommys boy or girl? Both