About Me
My name is Kaylin and I'm 20 years old. Me and my boyfriend have a beautiful little girl named Molly Maye. She arrived August 13, 2011 at 11:27am at 7lbs 15oz. She is our little angel and we couldn't be happier with our new little family.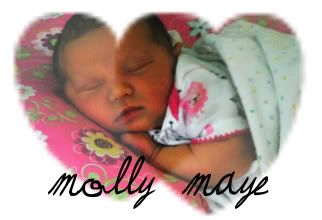 This is Danny, my wonderful boyfriend and the father of my child. No one has ever made me feel so loved and so cared for. I honestly never thought I'd find someone who fit every little thing I wanted in a man, that is until I met him. He is a wonderful, proud daddy.

Emmiboo
I have 1 child and live in United Kingdom
September 24

congrats on the birth of your daughter. sorry it took so long for me to say that lol. i didn't have internet for 7 weeks. My daughter Eva came on August 24th, a week after her due date. she's perfect and so is your princess. :lol:
August 18

Yo, ho.
August 17

I love you're new pictures on your profile!
August 13

Congrats! Can't wait to hear the story.
August 13

Hope you are finally in labor! Lol
August 12

Still going all natural?
August 12

Any news?!
August 11

Good luck!
August 9

How'd your Dr's appt go?
That's good. Ask him to induce you then :wink:
That's good. :). Who'd you see?