About Me
My name is M..
I have a beautiful baby boy!
R is my world and I love him more than anything. My little peanut was born on June 19th 2011 at 11:06 weighing 6 pounds 3 ounces and he measured 19 inches. I love him very much!
From the moment he was born he was alert and looking around everywhere, whenever he can. This little boy has stolen my heart and is the reason I will keep strong to give us the best life possible. I never thought I could love someone so much.
╔═[.♥.]═════════════════════════════════════╗
1st Trimester
1-4 Weeks - 1 Month -
Complete
5-8 Weeks - 2 Months -
Complete
Found out at 6 weeks!
9-13 Weeks - 3 Months -
Complete
2nd Trimester
14-17 Weeks - 4 Months -
Complete
First flutters / kicks
18-21 Weeks - 5 Months -
Complete
It's a BOY!!
22-26 Weeks - 6 Months -
Complete
3rd Trimester

27-30 Weeks - 7 Months -
Complete

31-35 Weeks - 8 Months -
Complete
36-40 Weeks - 9 Months -
Born at 39 weeks 6 days!

╚═════════════════════════════════════[.♥.]═╝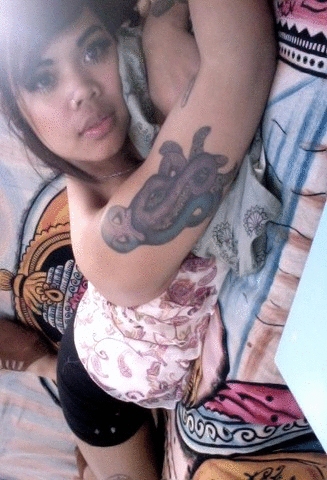 KNZ.
I have 3 kids and live in Washington
January 3

aw haha thanks so much!
August 1

Lol! Yep, it's me :)
August 1

Here I am!
January 3

I am now xx
October 29

thanks, you too girl :)
August 30

SO SWEET!!! thank you, theyre going to give me many grey hairs in the next few years lol. Im alright, I have an OB appointment in a couple hours...those are never fun. We are TTC and have been for about a year and im hoping to get a check up and some tests to shed some light on why it isnt happening :( so fingers crossed. Other then that Im GREAT. My daughter is coming home from her dads tonight and we are going to have a nice bday dinner for her how are you?? How is being a new mama?
August 30

aw thank you mama!!! Your baby boy is so darn cute!
Brittney♥
I have 1 child and live in North Carolina
August 24

lol my baby had it first ;D
August 20

thank you
August 20

Just message me and we can talk.
August 6

Nice! I was gonna name my son Bryden but a friend of mine who was pregnant at the same time took the name and i didnt want our children to have the same names so i just took out the B and named him Ryden LOL
July 31

Nice! where did you find the name?