About Me
Hey I'm Helen ... formally known on BG as the Master if anyone cares :)

I have a son named Dean who is nearly two years old and am pregnant with our second now, hopefully all goes well.

I work in IT after a five year career in nursing that ended when I found out I had severe psoriatic arthritis in my knees. I'm also looking at going back to school next semester to do a Bachelors in Computer Science.
August 1

Hi, I'm due on the 21st of October and also have an almost two year old boy. Seems we're both in the same city as well.
The Doctor
I have 2 kids and live in Syracuse, New York
January 24

Congratulations!!!!
September 11

Hey hun. Are you doing okay? I saw your post in K&S, and I'm worried. <3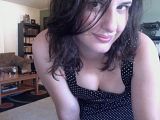 Socialist
I have 1 child and live in Washington
July 28

Thanks for the PT, hottie!
July 26

Your name on here is amazing. :D
June 10

your son is adorable! and i love dean and sam winchester haha!
May 31

Just read your page, I think you are in an awesome line of work. If it weren't for people like you my brother wouldn't be where he is today! He broke his c 3,4 & 5. That was 5 years ago this August. He is a quad now but definitely had some amazing nurses & doctors in his ward that helped him so much in so many ways.
Bee (:
I have 2 kids and live in Fort Collins, Colorado
May 19

I love that you named your son Dean! That is one of my favorite shows and if I ever have another boy, I'll probably name him Dean. Yay for being Geeks!
I blame it on pregnancy brain and lack of sleep.
my problem is as soon as I sent it to you, I remembered he has a tiny p***s.
Me: Hey honey do you want to do a wife swap with David Tennant? Jason: The RIGHT answer is "No"... Me: You wouldn't see me complaining....
lise. ෆ
I have 1 child and live in Nova Scotia
March 3

Your son is adorable :D