Cranky Face Kagu
296 Posts | Joined BG: Dec 16, 2010
Last Visit: 4 years ago
Age

25



Gender

Female



Status

Engaged



Work

Unemployed =/



Location

Ruther Glen, Virginia



Interest

Alot



Okay, so I need to revamp this, I suck at profiles lol.
About me: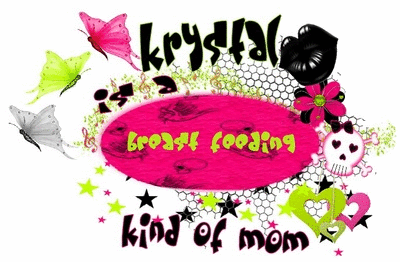 Name: Krystal
Nicknames: Krys, Kagu, Kry
Age: 20
That's the basics right? Lol.
I am a breast feeding mommy! 1 month going strong, 11 more to go before I reach my goal!
I have two WONDERFUL children! One who is 2, his name is Atra, and one who is a month old, her name is Kira!
My son is our unofficial mascot for my summer job with Kaman's Art Shoppes, we use him to experiment face paints, glitter tattoos, air brush, and I draw him at caricatures constantly. His nicknames are Atra Bug, Atra Boog, Booger, Mud Butt, Iggy, Iggy Bop, Short Man, and Short Shit (dad gave it to me, I pass it on to him, it's out of love, I swear, is normal! XD)
My daughter is my little mess, from the start of my pregnancy when they thought she was an abnormal pregnancy without a fetal pole, to three months in and surviving a massive pelvic infection that if I had ignored it any longer we both would have been...for lack of nicer words, kaputsky, to her birth which went less than desireable, she has been a tough little munchkin. Her nicknames are Miss Mess, Little Miss, Spider Monkey, Frawggy Miss, and Booby Monster.
Atra Bug!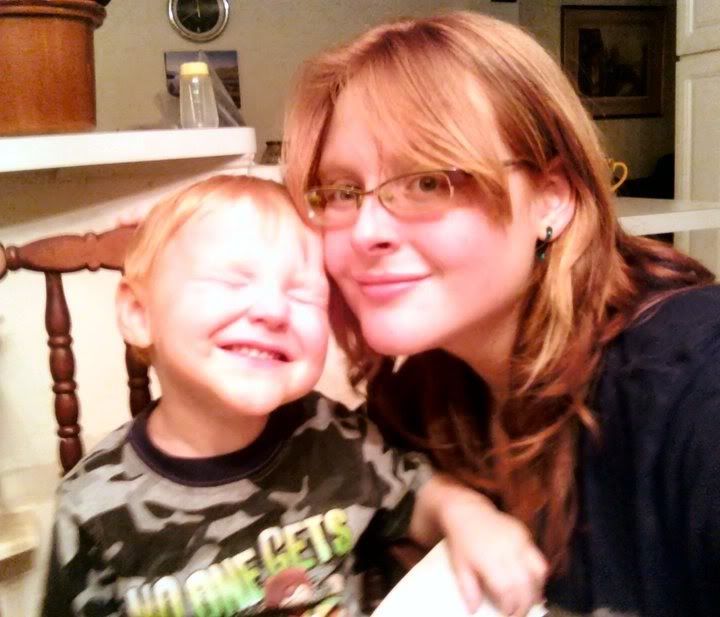 Kira Miss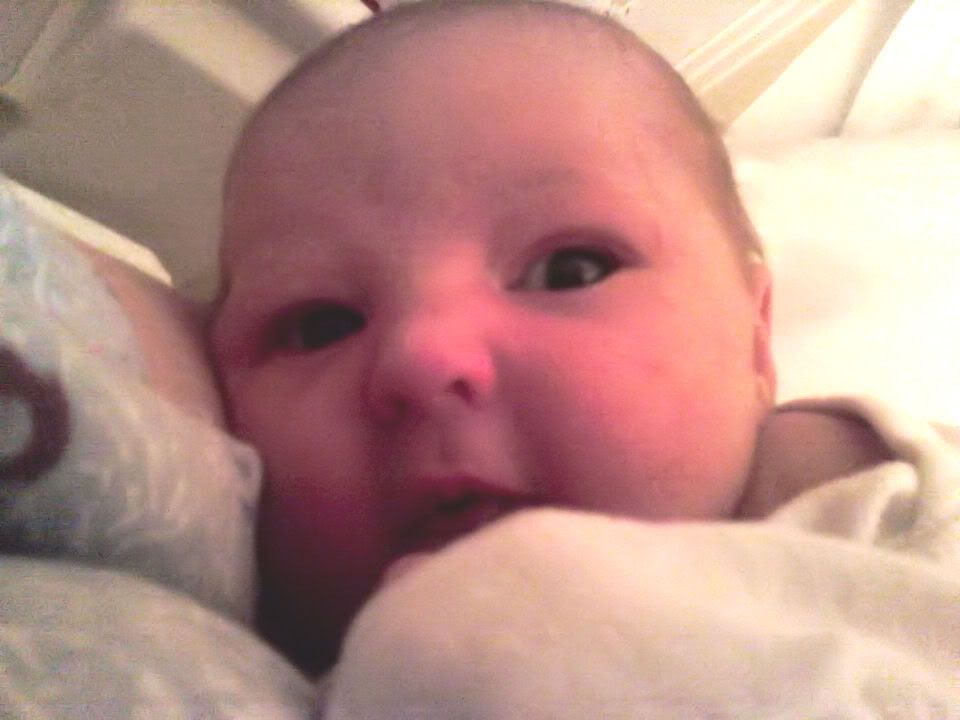 I am an artist, I dabble in temporary body art, tattoo design, g*****c arts, and caricatures. I semi dabble in sculpting, painting porcelin decorations and stuff like that. I specialize in traditional media and mixed media.
I want to be a chef, own my own bar, and be succesful, or at least happy. i love mixing drinks, I can drink anyone under the table as long as I don't stand up, I much prefer to make mixed drinks more though lol. I love making Italian food, Asian, and comfort foods (meatloaf, chicken and dumplings, and the like). People who know me claim my meatloaf and beef stroganoff and similaie to crack, you can't stop eating it, which..makes me giggle!
I am a suicide survivor since 2001. I will always have to tell my children about their grandfather in the best way possible and regret that they will never meet him and see the person who tried and lived through so much and did more in one lifetime than any of us ever will.
Stuff people hate about me, hrrm. I'm a red head, and OMG people ACTUALLY have an issue with that O_O!. I'm a teen mom, my son was concieved a few days before my 17th birthday, and my second a few months before my 19th. I'm bipolar, so my attitude can be mildly offsetting, and I am incredibly obnoxious, I still can't figure out why my friends put up with me and why so many people talk to me all the time O_o. I have a superiority complex, so effin deal with it. I have a curiosity problem that gets me in trouble :oops:. 90% of my eff ups in life we're caused by experiments in how people think.
Stuff people like about me? I'm a damn good mommy. I'm very protective and motherly towards anyone lol, it's in my nature. I'm obnoxious lol. I'm a total air head, yet, if you need answers or advice, I'm good at it, including school work and tests lol, cept math. I'm a grammar nazi, but only when writing resume's, essays, and the like, any other time. I don't give a flying f**k.
I love zombies btw. They make me giggle. My car, whenever I get it back, has I support Zombies as a bumper sticker, and as soon as i get a new job, I foresee more to come. I also want a bio hazard tattoo, I'm not certain on the contacts, but it fascinates me.
Tattoos I want:
A koi on left hip. A cartoonish rat tattoo on my right breast, and a cartoonish tiger on my left. One for my son, who is year of the rat, and one for daughter who is year of the tiger. I want the chinese zodiac on my back, but only a horse, a snake, three tigers, a rat, and a dog. I want a navy skull on my right shoulder with my dad's name and DOB on it, he was the most important influence on who I am today, and I miss him. I want a lunar moth on my calf, and a bar code on the back of my neck. There's more, but, I'm wondering if it's too excessive.
Piercings I want:
A redo of my right lobe so I can catch up to the six in my left. Two industrials, corsets on my arms, just for a little while. Three bars on the side of my neck. A redo of my naval. My nose, like, up high on the bridge of it, a lip piercing, and the side of my nose as well. I want the skin under my tongue pierced, and that's about it O_o.
My moms dead convinced there want be an unaltered part of my body left by the time I'm 30.
Picture Timez?!
later
Sign by Danasoft -
For Backgrounds and Layouts