About Me
I'm Amy! My birthday falls on August 24th. I'm a proud mommy! Her name is Khloe Renee and was born on August 6, 2011. I have a fiance and we have been together since November 22, 2009. I am a Thirty-One Consultant, as well as working at Arby's training to be a Shift manager. I also attend school at VU in Indiana for the ASL program. I plan to be an interpreter. We are now expecting baby number two!
Feel free to chat with me, I love talking about my little one!
The best people in the world <3
My darling 15 month old!
Baby number 2 at 18 weeks! We find out the sex Nov 21st!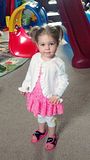 July 6

Cute name! Our girl's name is going to be Kiersten Engel (pronounced Een-gull and a family name) :D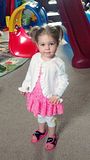 July 6

Very excited and ready for her to be here! It really has flown by for me though. I can't believe it's already July! Do you know what you are naming your daughter?