About Me
I am a small town girl from Newfoundland, i have a wonderful fiance and a 2 year old daughter named Noelle who i love more then life & another one on the way <3
→1ƨт тяιмɛтɛя
1-4 weeĸѕ = 1 мonтн - ✓
5-8 weeĸѕ = 2 мonтнѕ - ✓
9-13 weeĸѕ = 3 мonтнѕ - ✓
→2и∂ тяιмɛтɛя
14-17 weeĸѕ = 4 мonтнѕ -✓
18-21 weeĸѕ = 5 мonтнѕ - ✓
22-26 weeĸѕ = 6 мonтнѕ - ✓
→3я∂ тяιмɛƨтɛя
27-30 weeĸѕ = 7 мonтнѕ - ✓
31-35 weeĸѕ = 8 мonтнѕ - ✓
36-40 weeĸѕ = 9 мonтнѕ - baking !
July 7

Thanks for the PT <3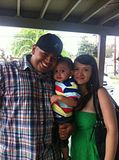 May 25

Yes, He's Gonna be Named After His Daddy Luis.. Haven't Picked Out A Middle Name Yet, But I Still Got A Lil Bit Of Time To Think Of One LOL.. Does Your BabyGirl Move Alot??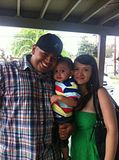 May 20

Hello!! Thanks For The PT.. My Name Is Ashley & Im Expecting A Boy In August =)