About Me
A bit about me and my family <3 :-D

I love being pregnant <3

My Husband is an amazing and loving Father to our children and a fantastically awesome HusbyMan <3

I crochet like a boss but cannot knit to save my life :-(

Cosleeping, baby wearing, cloth diapering, breastfeeding, Blw, tandem nursing <---- example on how we parent B-)

Archery, Karate, hiking, fishing, camping, clam digging, wild berry picking, off roading, swimming, gardening, family biking, reading, cooking <---- example of activities we enjoy :-D

We have two cats Marcus and Arthur (Aka The KittyCatMen), Two dogs Odessa Doodle Doo and Shiva Bea Little Lingham (Aka Doo and Shiva), a small flock of chickens and two pigs (Aka The PigPogs).

We eat lots of broccoli, spinach and chicken :-) not sure why lol!

Toodles :-)
February 21

Hey congrats on Faye! I saw a pic of her and Inny on FB and was so happy. I decided to comment and tell you how happy I am for you. I do not waste time on here anymore. Im on here and there just not like before. IM SO HAPPY FOR YOU ALL!! XOXOX
January 15

Soooooo ready! Haha. This pregnancy has been so different from my first, and I've stopped working now (I'm an RN). Just ready for this baby to decide it's time!
January 10

Hey there! How are you feeling? Hoping its any day soon!!!
August 29

Your profile is so sweet, and your daughter is adorable! Having an u/s soon? And are you finding out the gender? Feeling kicks yet?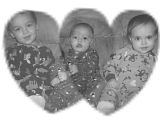 August 24

Hey miss how are you?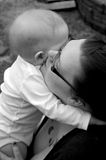 August 21

Haha! Great minds think alike:D
August 21

Saw you and had to comment, i have been calling my baby bellybean from day one, 30 weeks tomorrow and now refered to as bellymelon! LOL xx
July 20

I get that w/slime but not that bad. I dont like slim though, its yucky..haha.. I will keep the boat idea in mind, that nice of him! My dad makes the fish candy every yr, and I love that! Good luck w/it Im sure it will come out yummies! 8) P.S I still have a million and one pieces of clothing if you are interested. Im taking them to MOM and TOTs soon if they dont go w/in the next couple of wks. I need to get rid of things because we will be moving soon. I want to keep some, but IDK if we plan on more kids, at this rate we are so poor that another one would just be a rag muffin and I dont want that...haha
July 20

We have been fishing, and last night didnt go well. I feel bad because we barrowed some $ from the brother and he paid for us to get in. I left the planning up to Dh and it didnt go well because I was worried about the kids the entire time. I said that I cant go unless someone takes care of them and he and I can go alone. We dont have many people to let us go out together you both are blessed. I do the basic brime recipe, brown sugar, salt, water... I add soy sauce, and teriyaki sometimes, but most of the spicing goes on AFTER the smoking. I dont can yet because I dont know how, but I bag them and vac seal. Howbt you? I hope all is well!
July 16

thank you!! We played with the puppies...I wouldve taken one, but Im not ready...sad...
July 16

We thought it might be, so we drove out there... sux because we dont have a lot of money for gas... and it wasnt. My heart was so happy and we all had smiles..but when I went to see the pup, it was not her. She looked a lot like her though. We played with the other dogs and puppies and the kitties so it was a fun time for Ivy regardless. Shelters make me sad. I want to volunteer there soon when the kids get older...thanks for your help!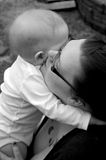 July 16

I hope it is her:)