About Me
Hello other preggo's! I'm a 27 year old mother of one precious five year old boy with a daughter on the way. My second pregnancy was so different than the first but here in my last trimester things have been great. I have the usual aches and pains of pregnancy but my daughter is healthy as can be and I am more grateful for that. I'm having my planned pregnancy with the man of my dreams and we couldn't be happier. I just know Brooklynn will steal her fathers heart, and I am excited to have a little girl I can dress up and mold into a beautiful, strong, independant, smart woman!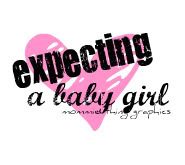 "I don't mind being burdened with being glamorous and sexual. Beauty and femininity are ageless and can't be contrived, and glamour, although the manufacturers won't like this, cannot be manufactured. Not real glamour; it's based on femininity."
— Marilyn Monroe
"I'm very definitely a woman and I enjoy it. "
— Marilyn Monroe
"I am a mother, a sister, a daughter, a girlfriend- I am woman and damn proud of it" Marisa Marks
January 6

Hello! This pregnancy couldn't be more different from my first pregnancy!!!! The only thing that is the same is that in the end I will have a beautiful baby :) My first pregnancy was really easy and I was such a happy preggo. This pregnancy I have been soo uncomfortable and feeling like crud. I never imagined that it could be so different! I'm still trying to cherish every moment of it since this is going to be my last child but at the same time I look forward to delivery more than ever! I hope your pregnancy continues to go well and that you enjoy every minute of it! Congrats on your little girl!!