About Me
PAGE UNDER CONSTRUCTION NEW PICS COMMNG SOON HAVING TECHNICAL DIFFICULTIES!!!!!!
HI MY NAME IS ANGELICA I HAVE A BEAUTIFUL 5 YEAR OLD DAUGHTER NAMED ANGELISE AND I WAS EXPECTING MY SECOND CHILD, A LOVELY BABY BOY DUE MAY 25TH 2011, HE PASSED AWAY MARCH 15TH 2011, I WAS 30 WEEKS, I WILL ALWAYS LOVE & MISS HIM LIFE IS VERY UNPREDICTABLE SO ENJOY IT THE RIGHT WAY. I AM CURRENTLY PREGNANT AGAIN DUE APRIL 15TH 2012 ANOTHER GIRL :) BUT SHE CAME EARLY!! WELCOME ANIESE CORRINE ROBINSON BORN MARCH 31ST 2012 @5:31 P.M. 6LBS 5OZ 19 1/2 INCHES!! I AM A NICE PERSON WHO DOESNT LIKE DRAMA OR IGNORANT PEOPLE ANYTHING ELSE YOU WANT TO KNOW JUST ASK ME :)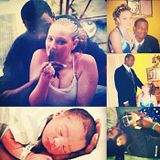 August 2

I just got your comment! Yes she really needs to, I wasn't the first she's done that too.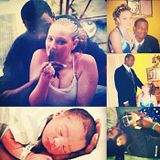 July 30

I was due April 17th! My water broke March 30th but a Midwife fresh out of school said it was just discharge, I knew she was wrong so I had to wait until another doctor was in to go back in. Oh and thank you :)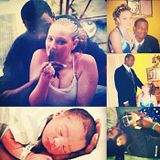 July 30

Our babies are birthday buddies! He was born March 31, 2012 at 10:31am, 6lbs 13oz 20in at 35 weeks gestation (he was born at 37 weeks but was diagnosed with IUGR at 35 weeks and he had stopped growing).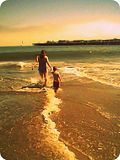 July 28

Glad to see you are back. :)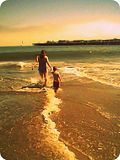 July 19

Hey Gelly, you need to get on here more!
January 22

what r early pregnancy signs? how far on r u? aww it will be nice to have him here early :D xx
January 21

Haha, thanks mama :)
January 18

haha i can imagine lol :)
January 17

no problem :) we just found out last week were having a girl :) eee soo excited heeh xx
January 10

No problem. Welcome to BG!!:)
January 10

Yeah, its definitely the best time of the year for me.
January 9

I hate the heat and I live in the hottest year round state! haha. I like the winter time because of the movies, family and food!