About Me

My name's Liana but you can just call me Jones ♥
I'm a proud mother of a beautiful almost 2 yr old boy, known as Clayton Joseph ♥
I was a pretty active member here on BG back in 2011, but now I'm back and expecting my second baby boy with the man of my dreams ♥
We have ALOT of ups and downs but I couldn't picture myself with anybody else ♥
I'm originally from Georgia and I miss it like crazy ♥
I currently reside in Texas, and I am an enlisted member in the US Air Force. If you ever have any questions about the military, please don't hesitate to ask ♥
I'm in love with the feeling of getting tattoos, hence, why I have thirteen ♥
I get along with pretty much everybody unless given a reason not to ♥
So feel free to ask me anything or PT me ♥
I'm also listed in the GSL: pg 598x2 ♥

August 2

congrats <a href="http://forum.baby-gaga.com/about2531096.html">http://forum.baby-gaga.com/about2531096.html</a>
04090510
I have 2 kids and live in Ralston, NE, United States
June 17

Your avi is adorable!
Were your parents there for the birth? you dont even sound tired, id be sleeping for the next 24 hours after going through childbirth
How did your boyfriend handle the whole labor and delivery? they had to use forceps? getting stitches down there is one of my worst fears of a vaginal delivery, or the fact that i need to because i either rip or they do an episiotomy on me. such a stupid thing to be afraid about when theres more serious things
You felt everything? youre making me so scared of childbirth! i heard that when the head comes out, its like "a burning ring of fire" is that true? did you need stitches down there? how much does the baby weigh?
Is the baby born? :) how are you feeling? how was the labor and delivery?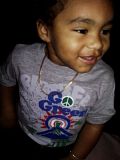 June 2

Hey girl how are ya!?
You a*s! *runs away pouting*
No way :twisted: I already demolished it
I'm eating a chicken pot pie and gold fish lol!
WHERE HAVE YOU BEEN!? I miss talking about food wif you