About Me
I have been married for 5 years to my hubby. I went off my birth control pills june 2011 and got my 1st BFP 9/19/11 however that ended in miscarriage at 6 weeks on 10/10. Hubby and were planning on waiting a cycle to ttc again BUT on 11/8 I got a BFP!!!
ITs a BOY! :)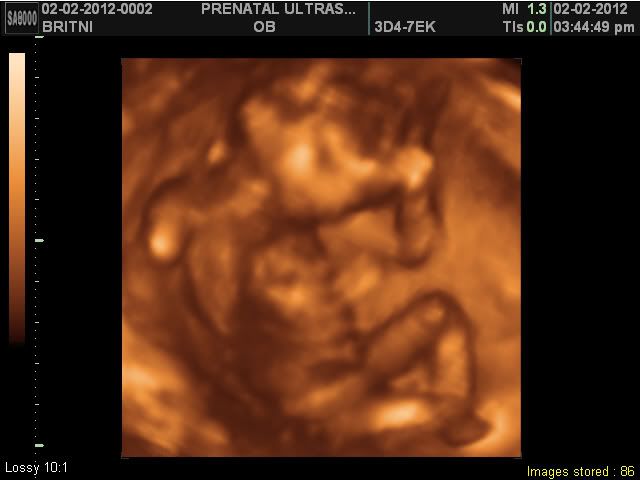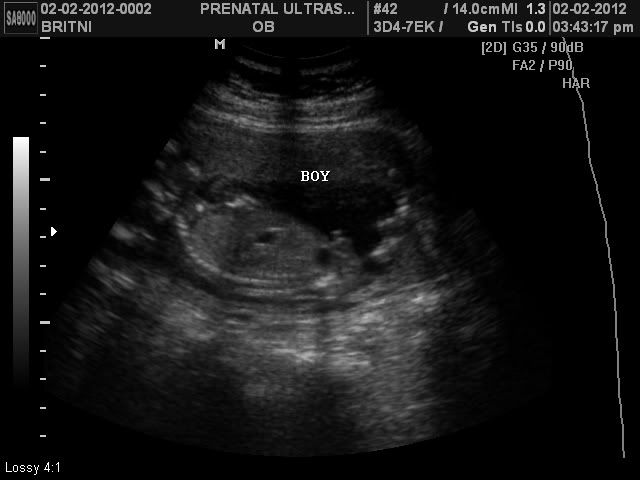 9 week 5 day ultrasound!
6 week 2 day ultrasound saw heartbeat 160bpm!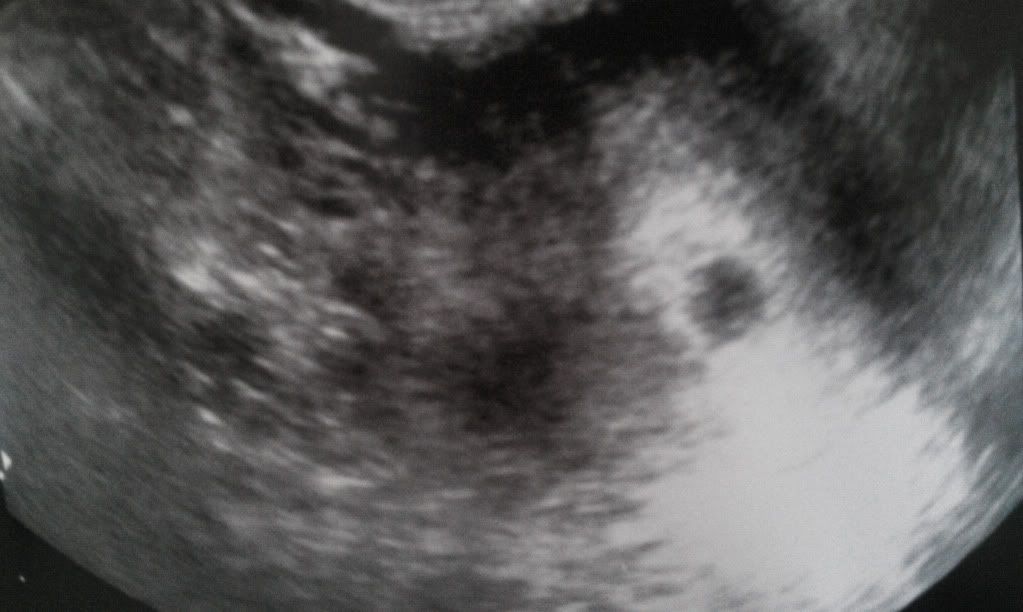 1st Trimester
1-4 Weeks [1 Month] BAKED!
5-8 Weeks [2 Months] BAKED!
9-12 Weeks [3 Months] BAKED!
2nd Trimester
13-16 Weeks [4 Months] BAKED!
17-20 Weeks [5 Months] BAKED!
21-24 Weeks [6 Months] BAKED!
3rd Trimester
25-28 Weeks [7 Months]BAKED!
29-32 Weeks [8 Months] BAKING....
33-36 Weeks [9 Months] preheating ...
37-40 Weeks [10 Month] preheating ...
Pregnancy:
11-8-11- ( I never even got my period since the msicarriage!)
11-10-11- HCG 445
(Ultrasound didnt show anything)
11-12-11- HCG 860
11-14-11- HCG 1802
11-16-11- Ultrasound
11-17-11- 1st prenatal appointment
11-29-11- Saw little bean's heartbeat!!! 160 :)
2/2/12- found out its a BOY!
MY ANGEL BABY (lost on 10/10)
9-19-11- Got my BFP!!! (AF due 9-22)
9-22-11- Blood test confirmed pregnancy
9-26-11- 1st ultrasound just showed sac. HCG was 88.23
9-29-11-Blood test hcg was 164
10-5-11- Blood test hcg was 1236
10-10-11- 2nd ultrasound showed nothing, bleeding and cramping (having a miscarriage) HCG dropped to 460
10-18-11- HCG 0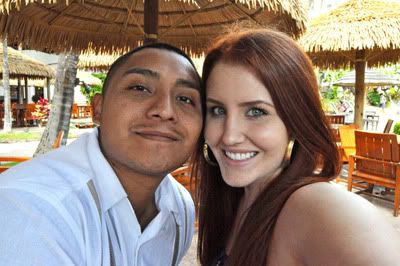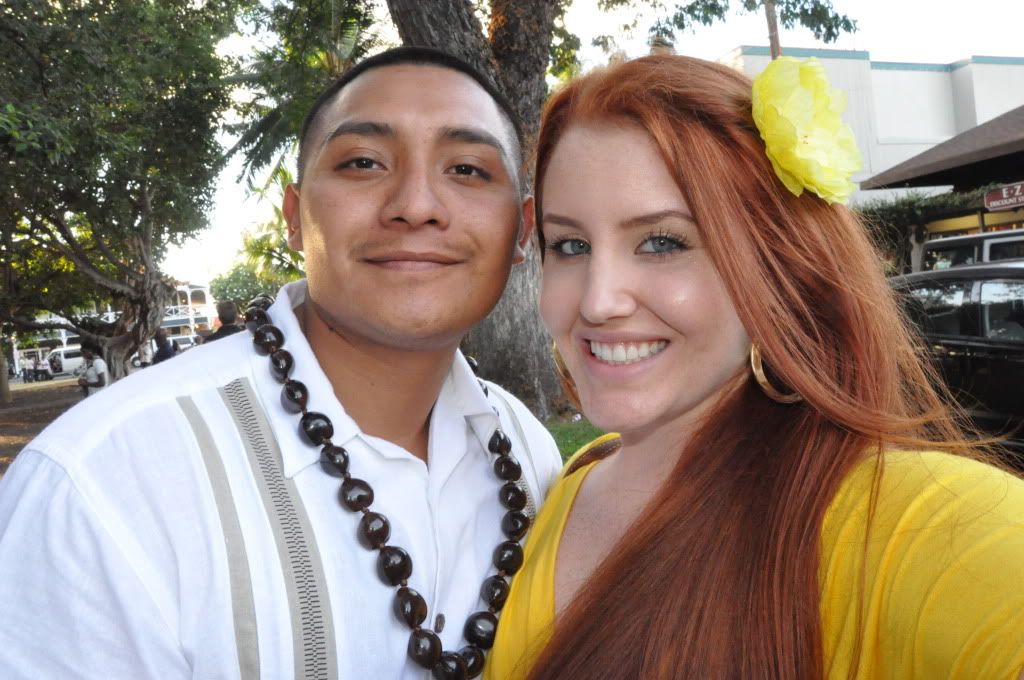 in Maui for our late honeymoon :)
Im sorta a stay at home momma to be. I work very hard in advertising for my business but the actual work part of it involves alot of labor which I cant do ;) We decorate for weddings and parties. Like us on Facebook!! It would really help us gain exposure. Thank you!!
http://www.facebook.com/pages/Wedding-Event-Rentals/135495966496884
meg♥g
I have 1 child and live in Chicago, Illinois
June 28

Congrats on baby Nico! I know you had a very long labor and are probably very tired! I cannot wait to hear your labor story! Congrats again mama!!
February 6

aww u are so lucky. i won't find out until my next ultrasound. which will hopefully be in four weeks or so. im hopin for a boy. congrats!
February 2

I thought you can't find out genders til at least 19 weeks. hmmm....and wait, your stil due July 22? Im due the day after....aren't you only like 15 weeks and like 5 days?
February 1

Can't wait to know the sex of that precious little baby! Post ultrasound pictures when you can!!!
♥.
I have 2 kids and live in Dallas, TX, United States
January 16

- thanks ma'am</3 that's good to hear :] i know i HATED morning sickness smdh.. awe thank you, he's growing up WAY too fast for me.. yes i would LOVE a baby girl but no time soon right now.. i am however having SERIOUS baby fever joining this website haha.. wish you the best with the remainder of your pregnancy girl</3
♥.
I have 2 kids and live in Dallas, TX, United States
January 10

- heyy mama</3 thanks for the pt. congrats on the pregnancy! :] you're gorgeous</3 how's everything going for you? good i hope. .. <3 anyways, stay in touch love! :]
January 2

You are gorgeous, I love your hair and the color!
December 29

i LOVE your hair! so pretty! mine is dyed a little bit darker than yours and its <i>almost</i> as long but the color i was going for is exactly what yours is. my hair is normally dark dark brown though so its not really possible
December 24

Awww another ultrasound! Bet that made you super happy! =)
December 22

no i didn't get scheduled for a gender test yet. I don't actually get those so I gota wait until my 20 week ultrasound to find out what it is. so you are nine weeks and four days?
December 22

I dindt know the baby is that big at 9weeks wow!! i got a 7week ultrasound and it was like a little ghost in the sac lol
December 20

CONGRATSSS YAY!! How much was the doppler?