About Me
Hi I am the mother to one amazing Boy named Kolin Ross 11.13.08, and a soon to be daughter named Charlotte Capri dd 10.10.11 - My mama's bday. So I am kinda hoping this baby comes on her dd, though I think it will be earlier :P
Kolin is a seriously crazy 2yr old boy that runs circles around his other two yr old friends. But he is also the smartest sweetest boy ever. He has never had a problem with sharing anything from his last piece of candy to his favorite toy. He loves to help kids smaller than him so will be a great big brother, and started showing empathy @ 12mo! :shock::D
I married my bff, on our 5yr anniversary 05.17.07 so we have been together 9 years married for 4! (Im still a little surprised by that)
I am open to lots of parenting styles, and combine things that work for us, I am not 100% natural/organic etc but I do use organic produce and meat when I can. I did not co-sleep, but did bf until my milk stopped producing :( I will never s***k or hit, and think time out and redirection work great for us. I used cloth diapers at home and disposables out and about, etc etc etc
I taught montessori toddlers for 6 years but switched to being a CNA at the Veterans medical center a little over a year ago for better pay and health insurance, but miss children so will be trying to get on at a childrens hospital after Charlee is born.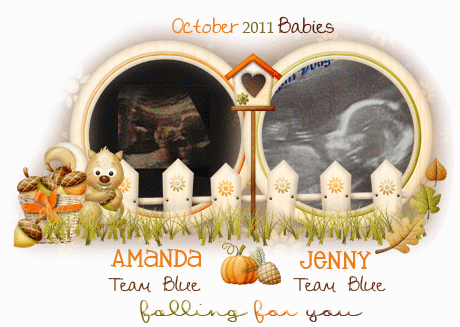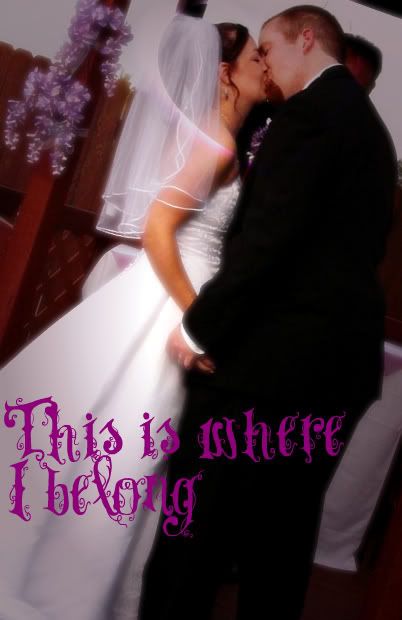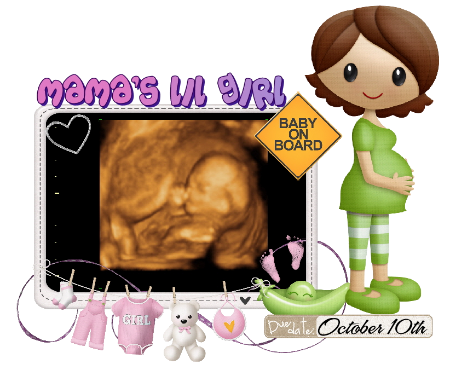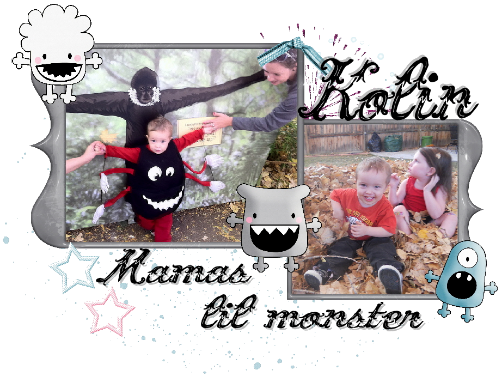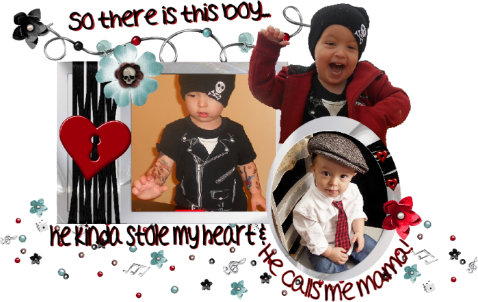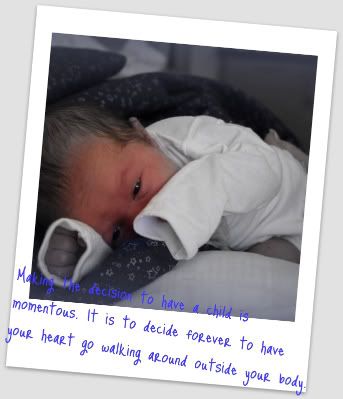 October 3

Congratulations! How did everything go?! I bet you're glad to be getting your body back to normal! Yep, still pregnant :) Had my 39 week appt today, and the Doctor checked me. I'm about 20% thinned & 1 cm. (P.S. getting checked s***s..lol, I've been cramping ever since, and it is no fun!) My next appt is scheduled for the 11th, and if I make it that long, they'll do a Non Stress Test & an U/S to check the fluids. Our first was 3 days overdue, so I won't be surprised if this one arrives late as well!
September 20

Hey momma, Still hanging in there?! We're super close!
August 12

Yeah extra u/s's cost whompo $$$, so unless health issues arise we won't be getting another one. I'm not ready for it to be over yet, its gone by extremely fast this time around for me. I've been working since 17 wks, so that's probably why time has flown. How have you been feeling? I'm just starting to have issues with sleeping comfortably, so right now that's my complaint!!!
August 12

Nope! LOL. Well it's 50/50 chance :P Go figure! The U/S tech took over 20 minutes just trying to see the sex of the baby, and at the end, she goes,"well we should wrap this up, and really I can't tell for sure, but since we don't see any boy parts, it's a girl." My husband and I both looked at each other like "what kind of answer is that?" So honestly, we're just going with: We don't know. With our first baby, the U/S tech was 99% sure it was a girl. We even compared our first baby's U/S pics with this baby's, and they are very different. However, we can't see any parts of either sex! So I think we just got jipped at our U/S :) Can you believe we're almost done already? 59 days!!!
T♥B♥+
status
I have 2 kids and live in Denver, Colorado
August 12

hi! :) i live in thornton, and i'm erin btw, nice to meet you
April 18

Yeah, I've felt a couple of movements. One was pretty strong considering how small he/she is! I was shocked & had to text my husband! lol I've been wearing maternity pants since almost the beginning! They're just super comfy & with being moody and such, I pulled them out very early this time! I'm actually going out tomorrow for some new clothes, since my last pregnancy was from August-May, I need warm weather clothes :) (Even though it snowed 3 inches here today, it's showing mid 60's starting next week. So here's hoping! I personally feel like I'm showing, but my husband doesnt think so...bums me out! Took forever with the last pregnancy to show, I don't want to wait forever :)
April 16

That stinks that you still have the tired bug :( I know mine has slowly gotten better, but for a while there I didn't want to do much at all. My issue has been smells....I've gotten sick 4 times just because of things/places smelling! I had that problem with my first pregnancy too, but I can't remember how long it lasted. I would have to say I'm "kind of" showing, lol. I just feel like I've been eating too many chips! So I can't wait to round out & for sure look pregnant! When did you start showing with your first one? I was around 23 weeks...I also only gained 13lbs the entire time, so I was very lucky. I've gained 2lbs so far, but the scale keeps going up, then down, up, etc! Are you going to find out the sex? If so, have you set up your appt yet? My doctor said they wont do my scan until around the 1st of June. (21 weeks along)
April 15

Hey! I've been searcing for a due date buddy, and I'm hoping you could be one! I'm also due on the 10th & this is my 2nd pregnancy :) How've you been feeling?!
February 28

Yup!
February 10

Oh, that's scary! At least you knew that it was wrapped... it could have ended worse! My son was having decelerations as well. I guess he had been in the 60's and 70's for about five minutes before the doctor told me I had to get him out NOW. lol
February 10

Yeah, fast labors are awesome!! lol I figured I held the record for my doula, but she apparently had one girl who delivered in less time than I did. Oh well!