About Me
After two years of trying and one miscarriage, *the love of my life* and I finally conceived our wonderful beautiful baby. After just one cycle on vitex, my pregnancy test
showed up positive!


We decided to keep my pregnancy a secret from EVERYONE
until we felt it was time to reveal our secret- which ended up being around 4 months.


It is a fact that in a healthy pregnancy, you need to have NO intervention in order to have a healthy birth. This is why, on top of many other reasons, I chose unassisted birth.
Labor story: http://forum.baby-gaga.com/about1969470.html


I suggest everyone educates themselves on natural birth, and the dangers of interventions.

KHAIR, INSHALLAH



This Was My Pregnancy Journey
02/14/11---Light brown spotting around 4 pm. VERY SCARED NOW. This is how my last miscarriage started. However did have sex the day before, had an OUCH moment when cervix was accidentally rammed into...praying to god this baby is fine!!


03/14/11- Been having some crazy stuff go on with my body! But I'M STILL PREGNANT and I'm still trying to not freak out over the light spotting after sex. I am 9 weeks and two days as of right now. I can't wait to be in the second trimester! Inshallah!
03/27/11 - 2 year wedding anniversary. So happy :) Baby is 11 weeks and 1 day old and doing great!

04/19/11- I am 14 w 3 days. Test at 14 w 2 days show hcg level of 105,053. Doppler shows great heartbeat and LOTS of fetal movement!

05/05/11- 16w & 5d !! The little navel orange is moving like crazy and kicking wherever he/she likes.

;6/3/11- Tomorrow I will be 21 weeks! Baby is doing wonderful, and making me hungry all the time. Dh got to feel first kick at exactly 20 weeks!!

7/16/2011- I've finally entered the last trimester! YAY! the baby is big, kicking strong and playing with my ribs.

8/13/2011- 31 weeks!! I now eat ice all day long, and at night try to fight off restless leg syndrome.Baby is growing and healthy & I have 9 more weeks until my EDD and am already nesting.

9/17/2011- 36 weeks!! Finally 9 months. Can't believe how fast this has gone by. Can't believe this will probably be my last update before my baby is here, inshallah!! Everything is going wonderful, I am ready for the baby to bake a couple more weeks and then make a grand entrance!!

10/14/2001- Little GIRL is born, day before due date!!

FIRST TRIMESTER
[First Month] 1-4 Weeks- complete
[Second Month] 5-8 Weeks- Complete
[Third Month] 9-13 Weeks- complete

SECOND TRIMESTER
[Fourth Month] 14-17 Weeks- Complete
[Fifth Month] 18-21 Weeks- Complete
[Sixth Month] 22-26 Weeks- Complete

THIRD TRIMESTER
[Seventh Month] 27-30 Weeks- Complete
[Eighth Month] 31-35 Weeks- Complete
[Ninth Month] 36-40 Weeks- COMPLETE!!


I give birth with my husband by my side.

I breastfeed for the health of my child.


Breast feeding so far for TWENTY MONTHS.


I cloth diaper because of reduced costs, cuteness, and most importantly so no toxins touch my child. (I recommend prefolds and Soakers).


I bed-share so that my child feels safe, and because when practiced correctly is reduces the chances of SIDS! I love that we can breastfeed laying down and fall asleep easily!




I also wear my baby. She loves it. Feels good to be close to mommy!


I am Muslim. If you have any questions, feel free to ask!


I have found that A LOT of so called feminist on here feel free to make judgements and comments on the treatment of women, yet have NEVER researched Islam. They watch the propaganda on tv, and feel like that is enough for them. Islam has given rights women that most women in America STILL do not have, or just acquired recently.

Google the following if you would like to wash the lies from your heads: 1) salafi publications misconceptions : Islam degrades women.

2) abdurrahman.org The Muslim Woman: Her Status in the Ummah (world).


3)abdurrahman.org The Superiority of the Mother over the Father


p.s.
I have received some compliments from some of you lovely women and have to say....none of the pictures on here are of me, or my DD. I am muslim, I do wear niqab, and we are beautiful, mashallah. So thank you anyway!!!
September 21

As-salaam 'alaykum<b> </b>&lt;3 (Did I say that right? lol) I see in your profile you invite people to ask you questions about your religion. I have to admit these past few weeks I can not stop watching videos on youtube of YaztheSpaz and others. Are you familiar with them? I come from a very strong christian background but I am a humanist (?? What ever that means right. lol) now and I find it very interesting how in the bible it talks about the hijab. I think they are so beautiful. You are right. There is A LOT of misconceptions out there in the media about Islam. But even before I knew what it was, I never believe a message of hate. How could a religion have billions of followers have so many hateful people? I don't think that would even be logical. I am sorry for those people and for any ignorance you probably have faced. I was curious about what rights Muslim women have? I saw a video about marriage and how the man is suppose to have most of the burden of caring for the family. I thought that was awesome. :P Are men and women not suppose to shake hands in public here? Is it not proper?
August 15

Thank you!
Yep he's still in there. I'm not 100% sure if I'm actually going to birth him in the water but I am definitely going to labor in the water. I'm just going to go with the flow at that point, assuming I ever go into labor and don't end up staying pregnant forever, lol.
Ramadhan Kareem okthi, kol 3am w enti b alf kheir, taqabalAllah siyamkom.
April 29

I tried to view your labor story, but the link won't work. I'd still love to read it though!
lol yeah! I'm not very good at coming up with or sticking to usernames lol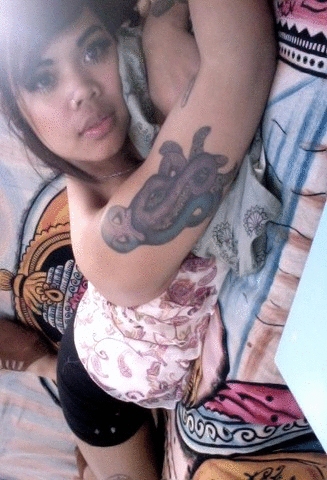 KNZ.
I have 3 kids and live in Washington
January 21

haha thank you so much!!
December 12

I love reading you profile it's wonderful and I love how confident you are in your choices how to raise your daughter. I will be having a daughter soon as well and I am so nervous. I am having a water birth with my Fiance and Doula by my side. Wish me luck! Oh and I hope you don't mind me PT you.
November 15

Hi. I'm very late, just wanted to congratulate you on your daughter hun. I am sure she is so gorgeous. Masha'Allah.
raw_mama
I have 2 kids and live in Syrian Arab Republic
October 26

Thank you! Everything went wonderfully...I actually had her in June:)